Documentary Film Grant Awardees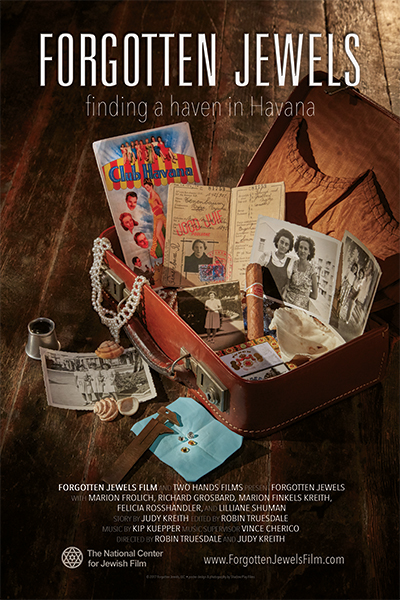 Forgotten Jewels, A Haven in Havana, directed by Judy Kreith and Robin Truesdale.
Forgotten Jewels, A Haven in Havana, recounts the story of Jewish refugees fleeing Nazi-occupied Europe for a safe haven in Cuba, where they ultimately created a diamond-polishing industry in Havana that enabled thousands of Cubans and refugees to survive during World War II. The film is a collaboration of Judy Kreith and Robin Truesdale. Ms. Kreith, based in Colorado with a background in dance and choreography, has a personal connection to Cuba as her mother was a Jewish refugee in the country and appears in the film. Ms. Truesdale is an independent documentary filmmaker, director, freelance editor, and producer. View the website for the film here.
GI Jews: Jewish Americans in World War II, directed by Lisa Ades. This film depicts the story of the Jewish men and women who fought for the U.S., and their people, as they struggled with anti-Semitism, emerging from their wartime experiences more connected to their American and Jewish identities.
Who Will Write Our History, directed by Roberta Grossman; based on the book by historian Samuel Kassow of Trinity College. This 90-minute documentary highlights Emanuel Ringelblum, an important Warsaw ghetto resistance leader and JDC representative in that city, and the Oyneg Shabes Archive, the secret archive collection he created in the Warsaw Ghetto.