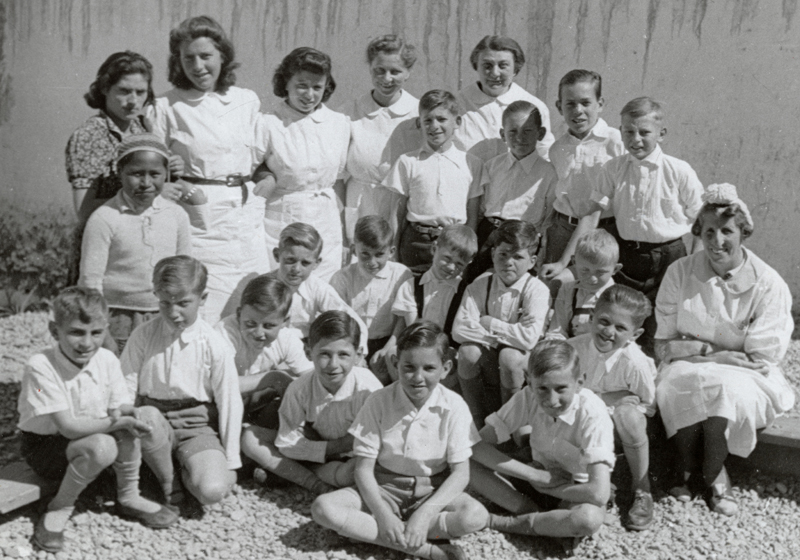 Do you Recognize Someone?
Find family photos in JDC Archives Photo Collection to help identify individuals.
What is the first thing you would grab if you had to leave your home quickly due to a disaster? Many people would answer "the old family photos." Family photos are some of the most important objects to us as they capture the essence of a time period or of a person and bring family history to life.
Finding "new" family photos from generations ago is like discovering a genealogical goldmine. For family historians who would like to uncover previously unknown family photos, the JDC Archives' photo collection constitutes a valuable resource. Over 70,000 photographs from our collection have been digitized and are available to browse and search in our collection database.
Images in the collection are searchable by subject term, geographical location, date and photographer. In addition, a selection of our photographs are on display in our photo galleries as well as in our exhibits and in the History of JDC webpage. The galleries, exhibits and the History of JDC contain a special feature, "Recognize someone" which allows family researchers to identify the individuals in the photographs. Through this feature, researchers can tell us the names of the individuals they recognize and how they know them. Many visitors to the JDC Archives website have identified themselves, their friends or family members in photographs. For instance, several people who lived or attended classes at the JDC-sponsored Children's Home in La Paz, Bolivia in the early 1940s have recognized themselves, their siblings, friends and teachers in our photographs. Another researcher has identified his relatives who took refuge in Tangier during the war, including his father's cousin, Albert Reinhard, who served as the JDC representative there from 1940 to 1957. Once identified, a person's name becomes searchable in our collection database, allowing other researchers to find his or her picture and thus adding to our value as a genealogical resource. Hence, the information provided by family researchers through the "Recognize Someone" feature helps the JDC Archives gather valuable data about its historic photographs. For the family researchers, discovering "new" family photos in our photo galleries can ignite a renewed interest in their family history. A visitor to our website who identified his mother, aunt and uncles in a photograph taken in 1947, wrote to us "You've given me a new enthusiasm for trying to trace as much of my mothers' family as possible."