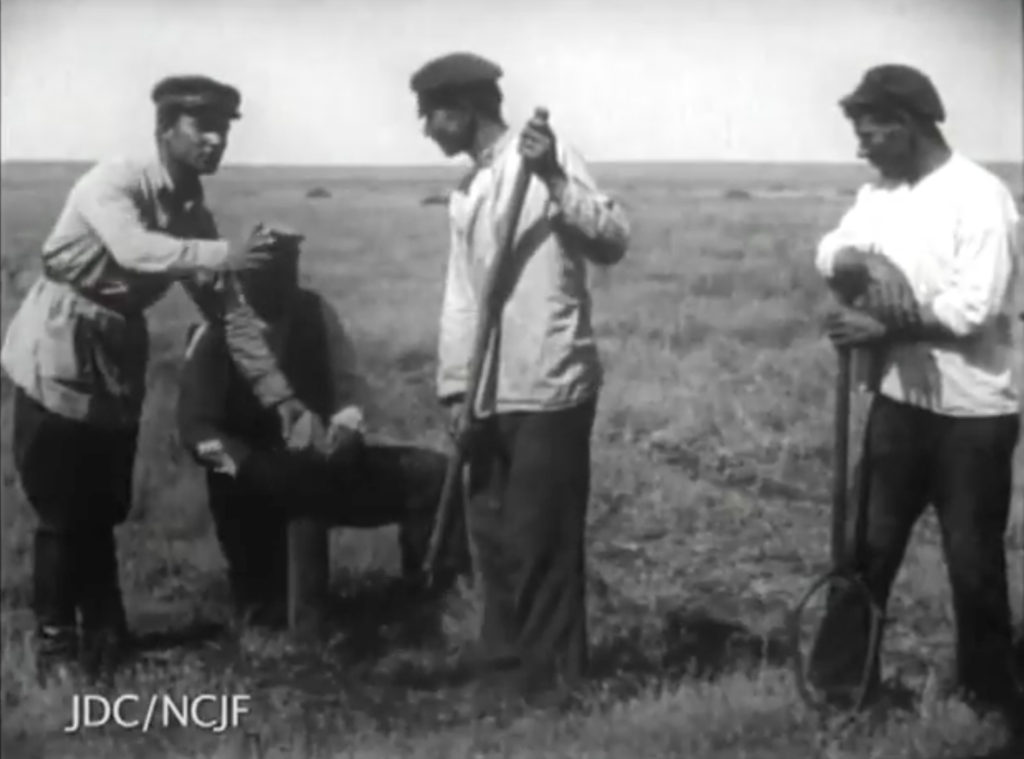 Early Soviet Jewish Life Captured on Film
Rare film clips show scenes of JDC's Agro-Joint program.
Rare film clips of 1920's and 1930's Jewish life in the Soviet Union can now be seen as part of the JDC Archives web exhibit: Beyond Relief: JDC's Work in the Ukraine and Crimea between the Wars. Scenes of JDC's innovative Agro-Joint programs are excerpted from two silent films, "Agro-Joint" and "Founding a New Life" (released respectively in 1936 and 1938). Released at the time when JDC first began to use motion pictures to inform the public of their work abroad, the films are a fascinating glimpse of the people, locales, and cooperative work methods involved in Agro-Joint agricultural colonies, industrial factories, and schools. The excerpted footage includes shots of the rigorous, primitive conditions and techniques early colonists first employed. Other scenes, stylistically evocative of Soviet-style social realism of the time, show a fleet of tractors and other improved farming methods made possible by electrification.
The footage below is especially unique because the programs depicted were taken over by the Soviet government the same year "Founding a New Life" was released and JDC ended its involvement in this region.
This video clip and more can be viewed in our online exhibit Beyond Relief.
For an exclusive look at Agro-Joint footage that does not appear in the exhibit, view the video clip below.
The original film elements are at the National Center for Jewish Film.