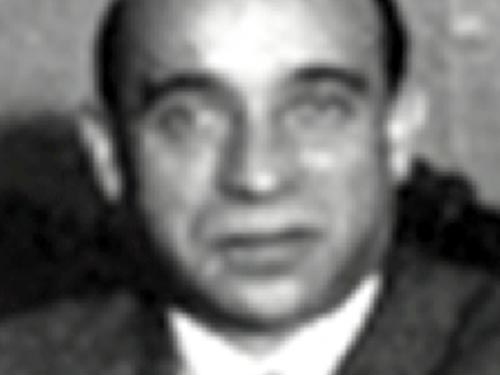 Leib Neustadt
1890 – 1943
Leib Neustadt was one of four JDC Directors in Warsaw during World War II. He helped establish free loan funds in Poland before the war and supported JDC assistance to the Bund (Jewish Socialist party) and its affiliated organizations. He traveled throughout Poland supervising the disbursement of JDC funds. He was murdered in Pawiak Prison in Warsaw in 1943.
Extended Profile
Leib Neustadt, the son of Chaim, was born in Russia in 1890. During World War II, Neustadt was known as one of the four "Directors" of JDC Warsaw.
Neustadt and his wife Mira, a dentist born in Piotrkow in 1895, had two children. Mira was killed in the 1939 German bombardment of Warsaw, in which Neustadt was seriously wounded. In spite of his injuries, he remained at his post, continuing relief work in Warsaw and later in the Warsaw Ghetto. At the end of 1939, he married the well-known actress Clara Segalowitch.
During the years prior to World War II, Neustadt was involved in Poland with the JDC free loan kassas. He favored centralizing the direction of the kassas in Warsaw, rather than establishing regional offices for the free loan funds. He urged JDC to support the Bund (Jewish socialist party), whose operations were, in his opinion, models of efficiency. He, as well as the other JDC directors, sometimes traveled through the provinces distributing JDC funds and supervising their expenditure.
Neustadt was the first of the four JDC directors to perish in the ghetto. He had acquired an Argentinean passport and was registered with the Germans as an Ausländer, a foreigner. A few days before the first massive deportation from the Warsaw ghetto that began on July 22, 1942, the Germans arrested Jews holding foreign passports and held them in Pawiak prison. Those in possession of documents from hostile countries such as Paraguay and Peru, which had declared war on Germany, were held for exchange with Germans imprisoned by the Allies. Those whose papers were issued by countries friendly to Nazi Germany, such as Argentina or Chile, were either shot in Pawiak prison or sent to the death camp in Treblinka. Leib Neustadt and his wife were shot. His daughter Chana, a Warsaw-born chemist, did not survive the Holocaust.
Sources
Bauer, Yehuda. My Brother's Keeper – A History of the American Jewish Joint Distribution Committee 1929-1939. Philadelphia: The Jewish Publication Society, 1974.
Eck, Nathan. Warsaw Story – JDC Archives, New York.
Goldstein, Bernard. Five Years in the Warsaw Ghetto (The Stars Bear Witness), Translated and edited by Leonard Shatzkin. Edinburgh: AK Press/NABAT, 2005.
JDC Archives, New York.
Yad Vashem – Page of Testimony dated 23 December 1956 submitted by his brother.
Shulman, Abraham. The Case of Hotel Polski – An Account of one of the most Enigmatic Episodes of World War II. New York: Holocaust Publication, 1982.