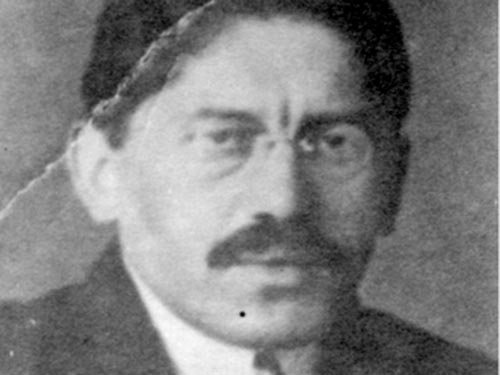 Lev Godlevsky
1895 – 1938
Agronomist, Agro-Joint, Crimea
Lev Godlevsky was an agronomist and a member of the Crimean Department of Agro-Joint. He was arrested in 1938 by the NKVD. He was charged with "Zionist and anti-Soviet activities and sabotage" and "causing damage to agriculture." He was sentenced to death and executed in 1938. He was "rehabilitated" (his name was officially cleared) in 1956. [See also: Miron Godlevsky (brother)]
Extended Profile
Lev Moiseevich Godlevsky was born in 1895 in Vilna (today Lithuania), and lived in the Crimean Region (today Ukraine). He was an Agro-Joint agronomist at a collective farm, as well as a staff member in the Crimean Department of Agro-Joint. Godlevsky was arrested on February 4, 1938, by the NKVD (People's Commissariat of Internal Affairs). He was charged with "Zionist and anti-Soviet activities and sabotage" and "causing damage to agriculture." He was sentenced to death on February 11, 1938, by the NKVD Troika of the Crimean SSAR, and executed on March 20, 1938. Lev Godlevsky was "rehabilitated" (his name was officially cleared) on October 19, 1956 by the Military Tribunal of the Odessa Military District.
[See entry on Miron Godlevsky – brother of Lev Godlevsky]
Sources
GARK (State Archives in the Autonomous Republic of Crimea).
Mitsel, Mikhail. "The Final Chapter: Agro-Joint Workers – Victims of the Great Terror in the USSR, 1937-1940." Eastern European Jewish Affairs, Vol. 39, No. 1, April 2009.