Family Researchers and the
JDC Names Index
The JDC Names Index is an indispensable resource tool for genealogists, personal historians, and scholarly researchers alike. Here you can search for relatives, friends, ancestors; anyone worldwide who has received JDC aid, financial or otherwise. Currently indexed material includes lists of people helped from 1914 to 1988. While this is a substantial sampling of names on lists in our records, it is by no means our entire collection. In the future, additional lists will be included.
Sample lists include:
Remittance files: cash assistance and parcels from relatives in the West to their needy relatives overseas, from 1915 onwards. Names, addresses and dates are generally included.
Prisoners of War in Siberia, 1921
JDC Emigration Service and Barcelona case cards in World War II era
Aid Administered to Shanghai Rabbinical Students, 1947
Migration to Latin America, 1948
We invite you to peruse our records and explore our archival treasures, just waiting to be discovered! More than 700,000 names are currently available to be searched. You can search by many criteria, including name, location and date. You will have the opportunity to see the original document and a brief description about the historical record.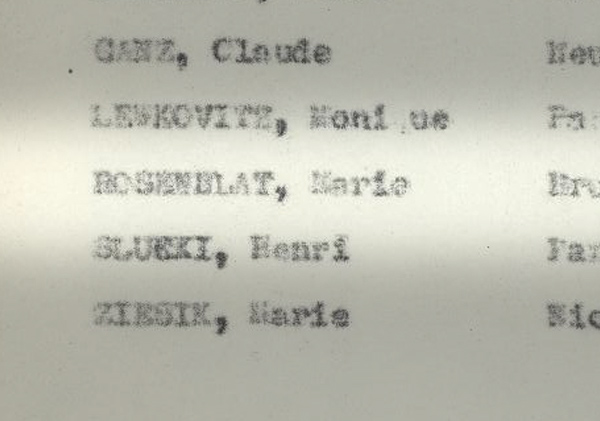 My Story
Reuven Avital's Story
JDC Archives helps a family researcher learn more about his mother's 1943 escape from Europe.
Request Information
In you would like to submit a research request to JDC Archives staff, please fill out this form.
More JDC Resources for Family Research
Find JDC collections held in other repositories that may be of interest to family researchers.