Genealogy and Family History
The text collections of the JDC Archives include lists, remittances, transmigrant files, and registration cards that provide a wealth of valuable information for genealogists and family historians. Many of these documents have been indexed in a Names Database of nearly 600,000 persons who have been assisted by JDC, not only financially but also as recipients of material relief, rescue, and emigration assistance. The lists cover all periods and regions of JDC's work: World War I-era remittances and postwar assistance; Holocaust and post-Holocaust rescue, relief, and emigration; aliyah to Israel; and aid to refugees and transmigrants in the 1950s-1970s.
In Depth
Lists in the Names Database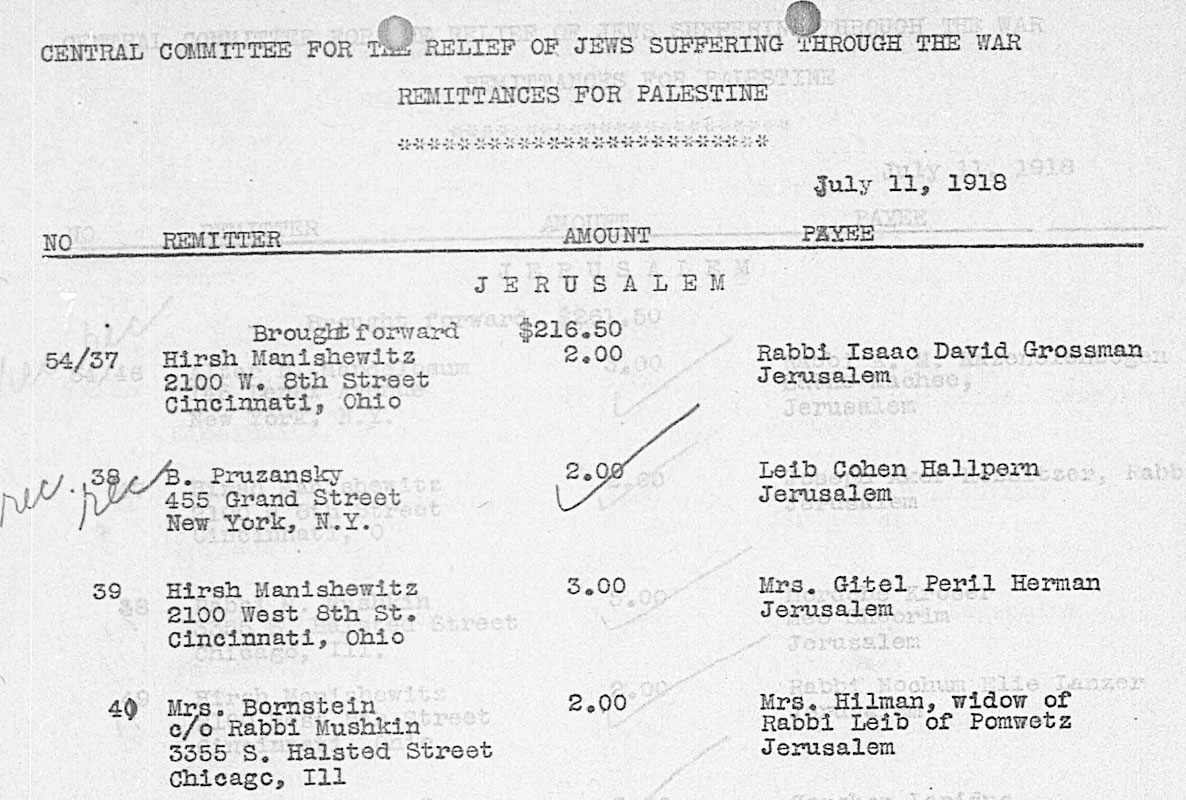 Page from a list of remittances to Palestine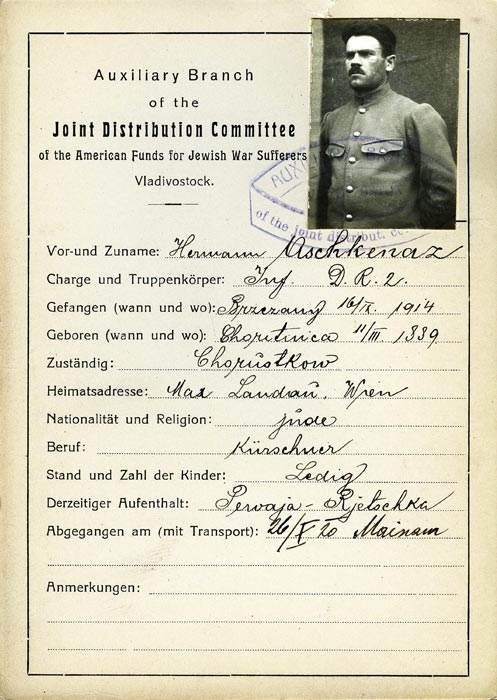 Prisoner of War card for Hermann Aschkenaz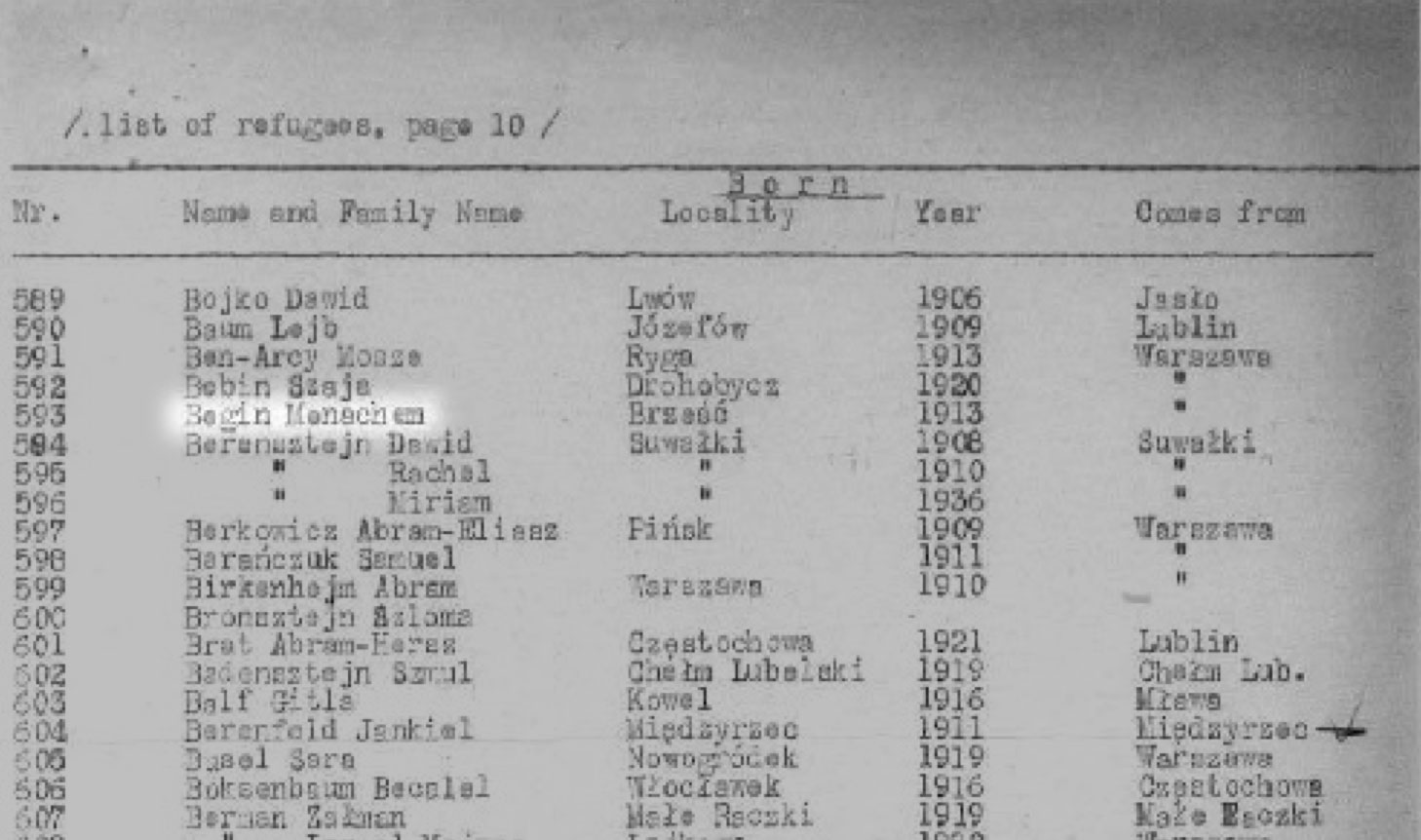 Page from a list of Polish Jewish refugees in Vilna receiving JDC aid, showing the name of Menachem Begin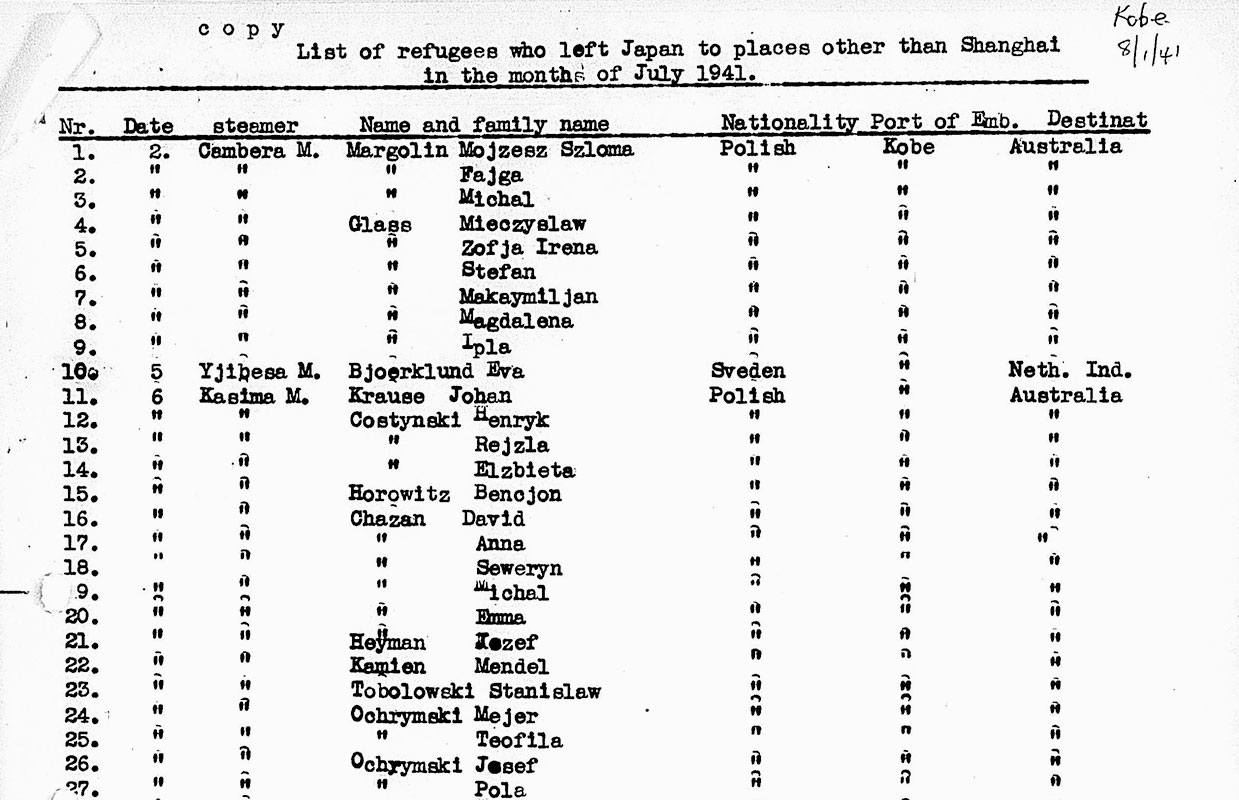 Page from a list of Jewish refugees who left Japan for other safe havens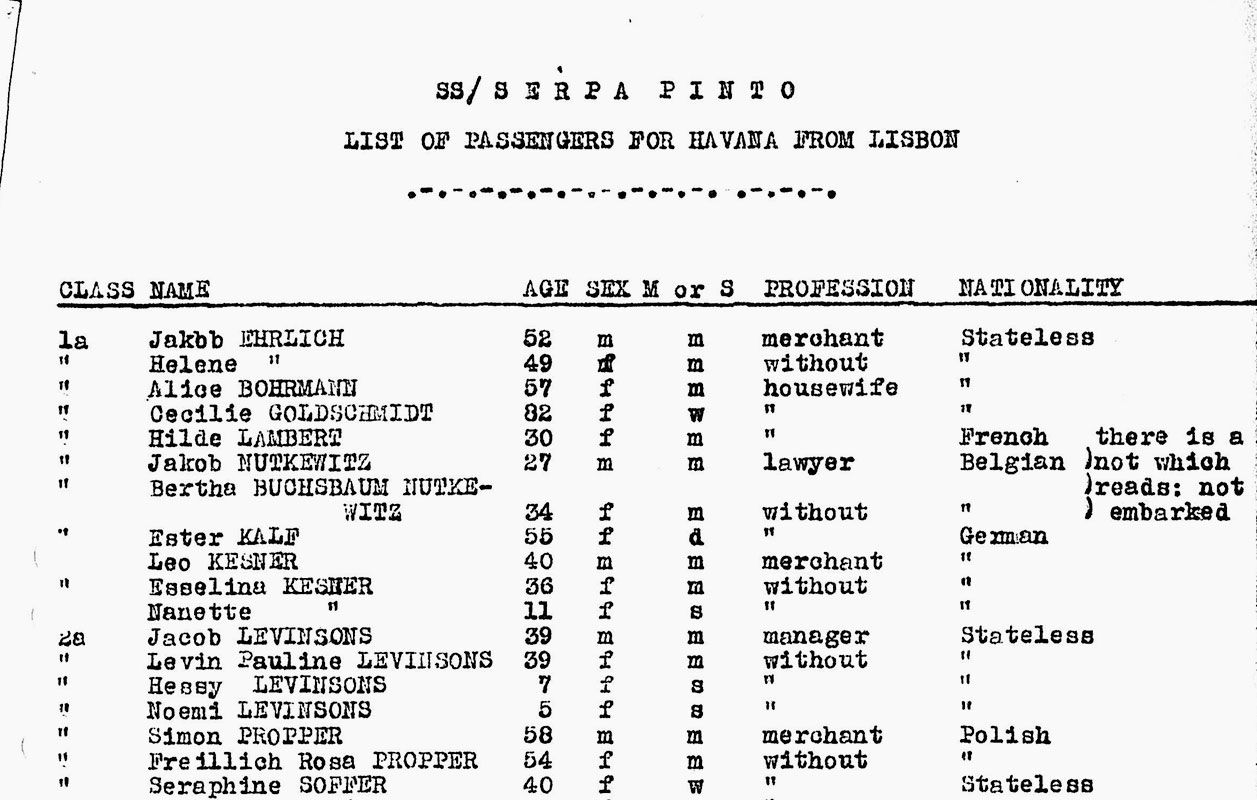 Page from a list of passengers on the SS Serpa Pinto traveling from Lisbon to Havana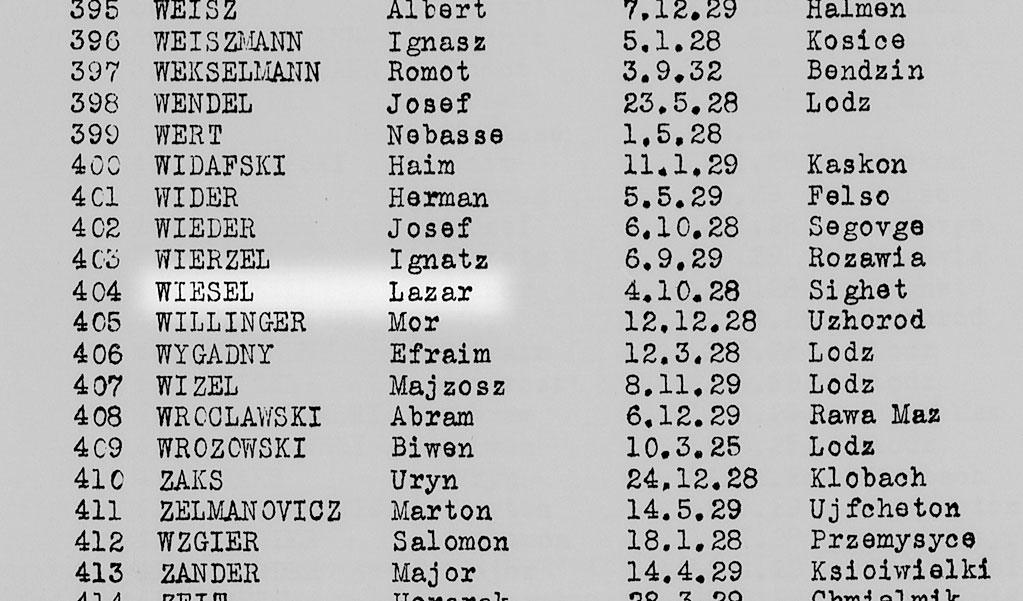 Page from a list of Jewish orphans from Buchenwald brought to France by JDC, showing the name of Elie Wiesel (Lazar Wiezen)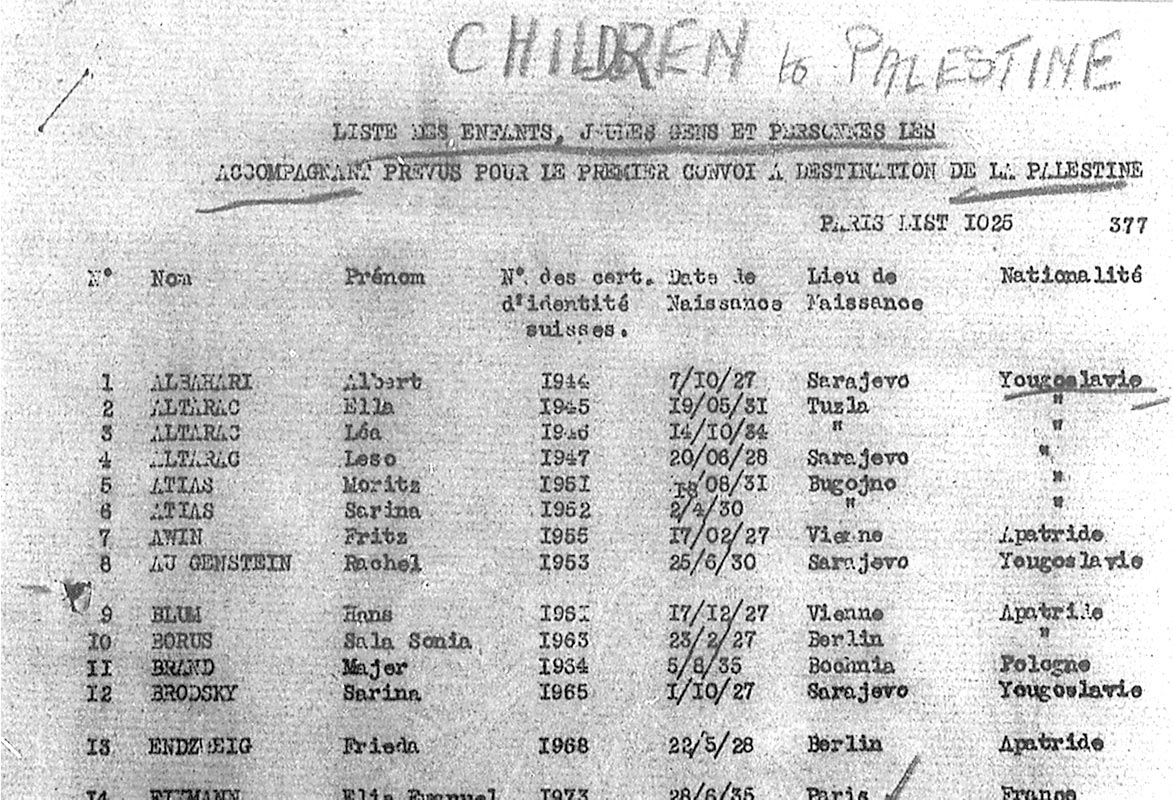 Page from a list of children on the first postwar convoy from France to Palestine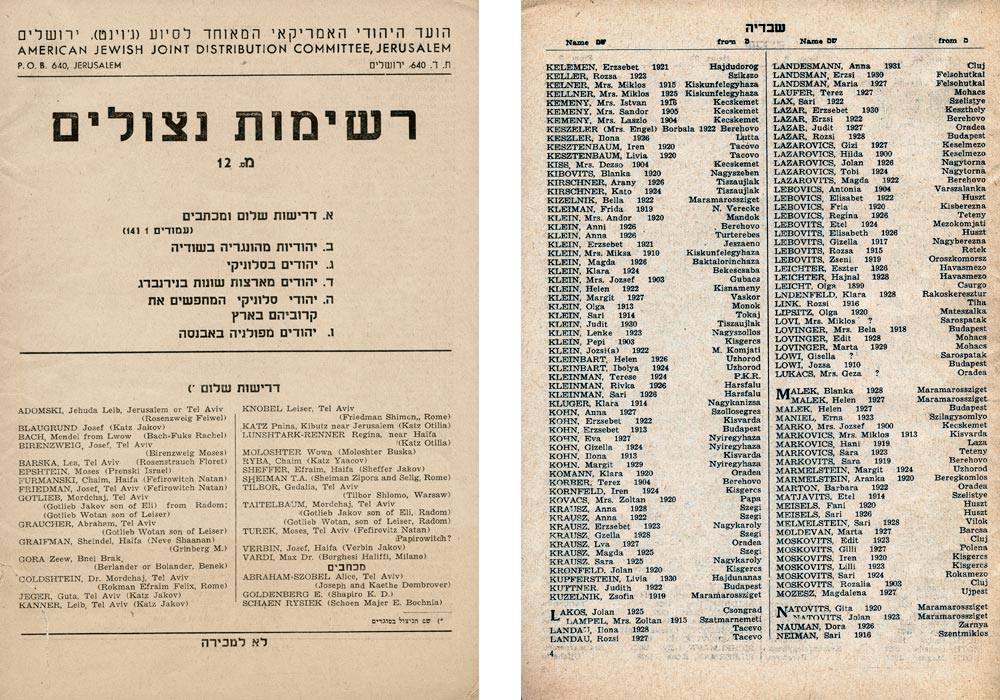 Cover and interior page of Reshimot Nitzolim (Lists of Survivors), Volume 12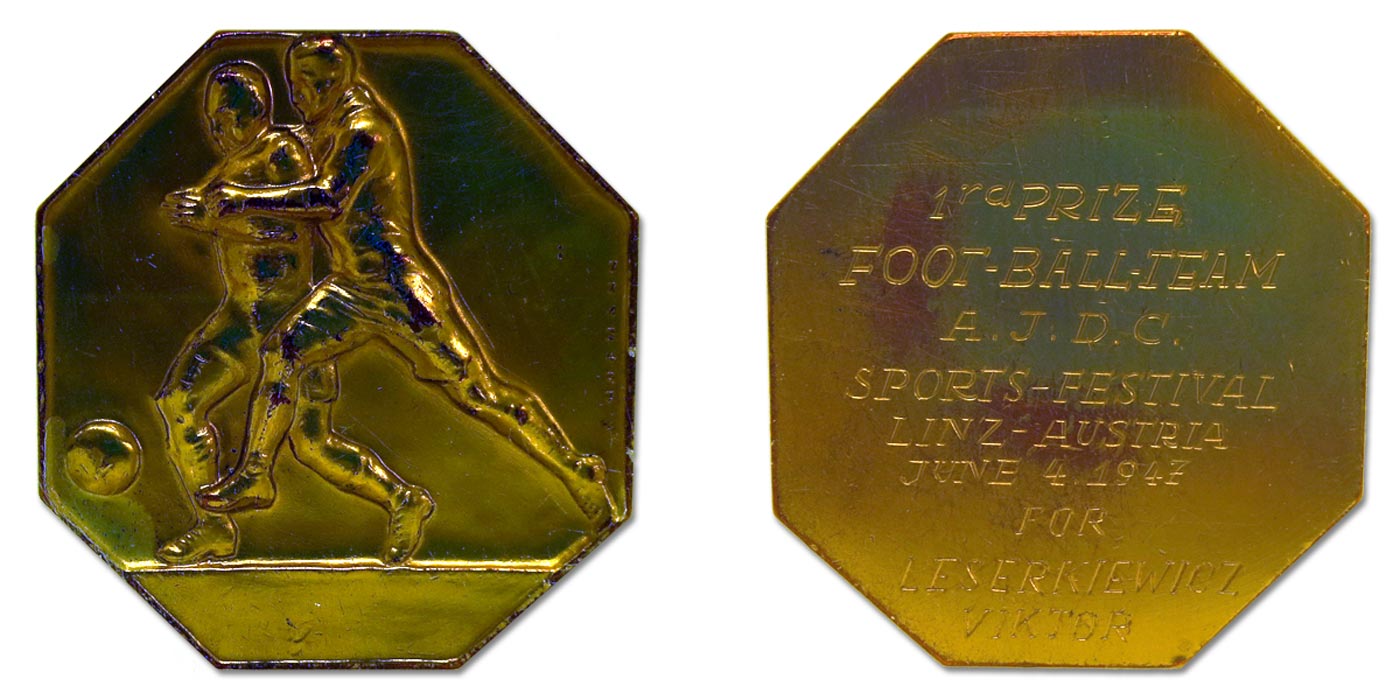 Soccer award from the Bad Ischl Displaced Persons camp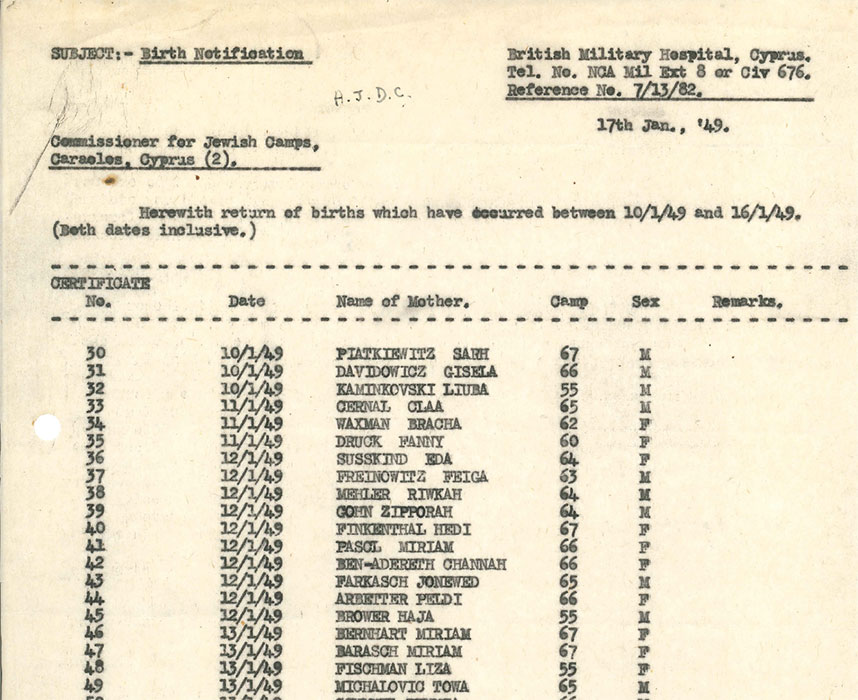 Page from a set of lists of births to Cyprus detainees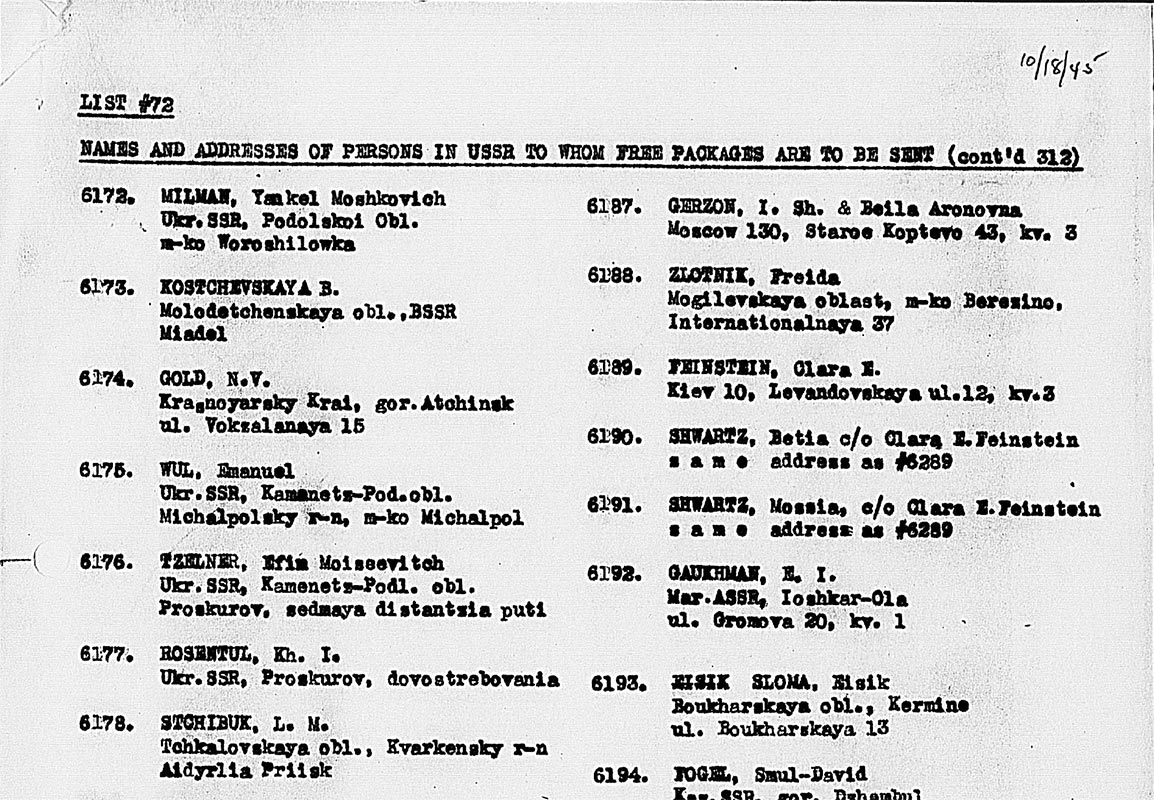 Page from lists of beneficiaries of JDC's free parcel service in the Soviet Union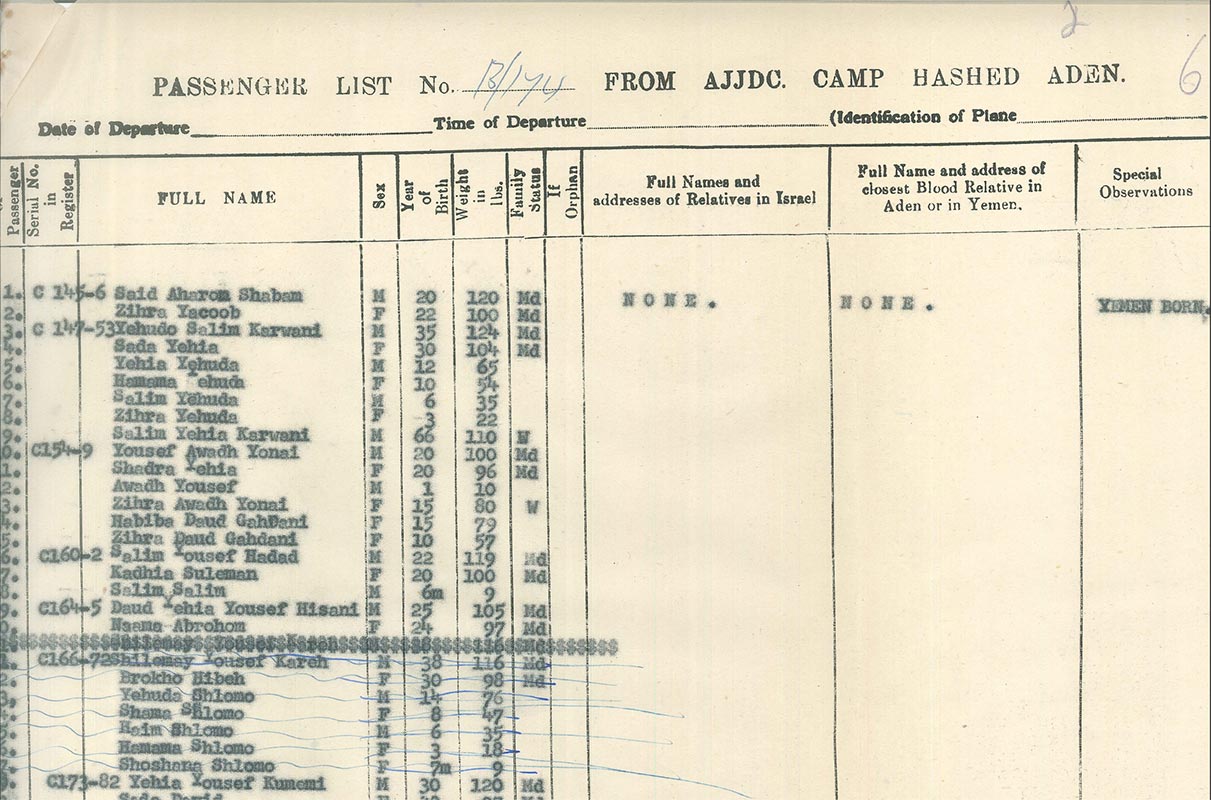 Page from lists of passengers from the Yemenite airlift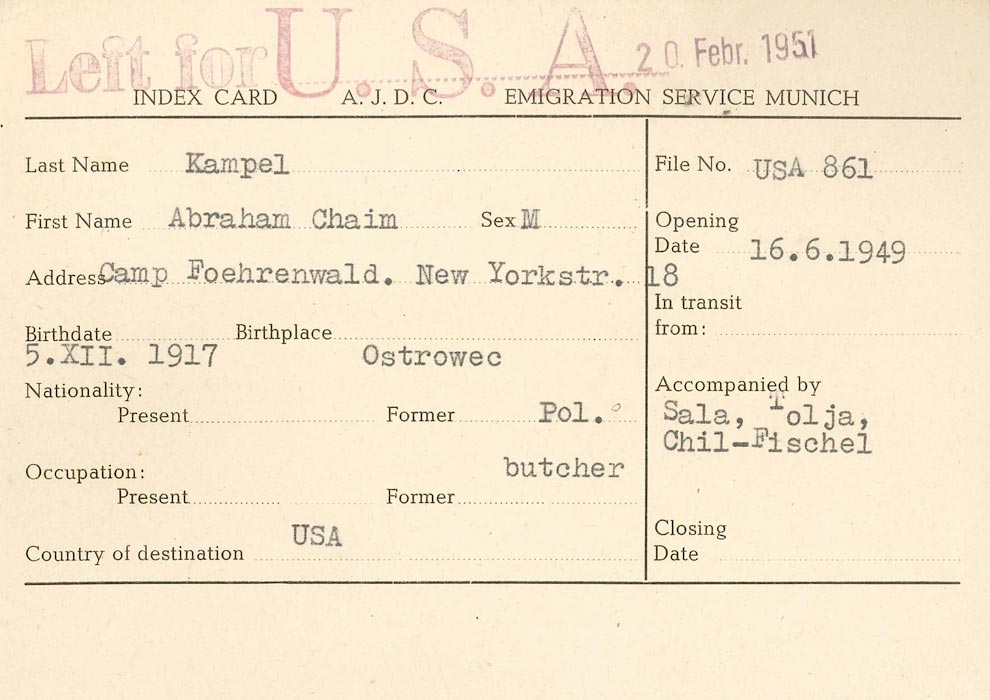 AJDC Munich Emigration Service index card for Abraham Chaim Kampel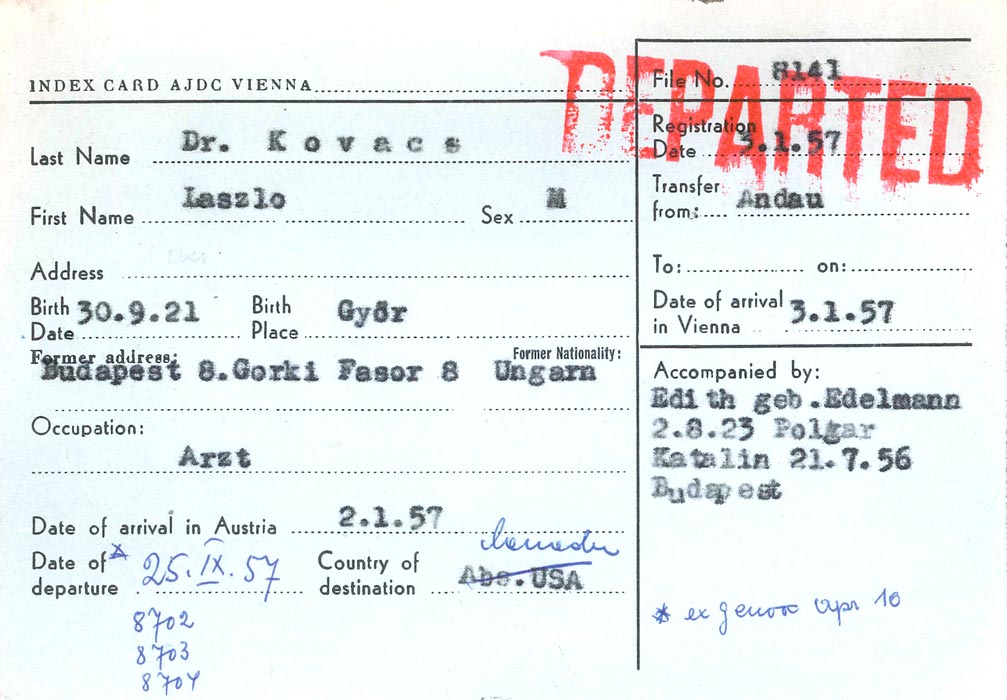 AJDC Vienna Hungarian Refugee Registration Card for Dr. Laszlo Kovacs
Everything Possible: JDC and the Children of the DP Camps
Following World War II, JDC provided critical services to European Jews in the displaced persons (DP) camps established by the Allied Armed Forces. JDC placed special attention on the unique needs of the growing population of children in the camps.