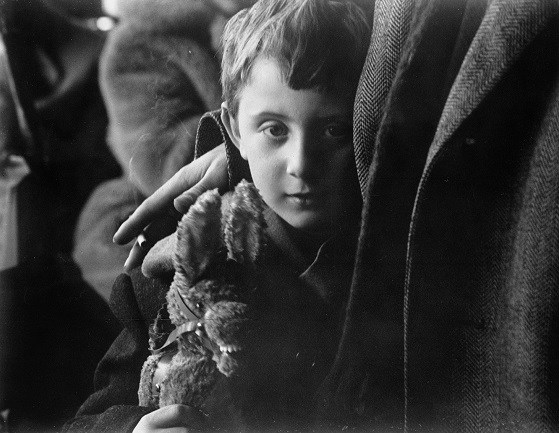 POLIN Museum showcases JDC Archives materials on March 1968
The JDC Archives is honored to have photos on display in an outstanding temporary exhibit at POLIN: Museum of the History of Polish Jews in Warsaw. "Estranged: March '68 and its Aftermath" explores the root causes, chain of events, and consequences of the antisemitic campaign on its 50th anniversary.
The nucleus of the exhibit revolves around a metaphorical installation resembling the Gdanski Railway Station, transporting visitors to 1968, the year approximately 13,000 Poles of Jewish descent were expelled from Poland. In this transient zone, oral history interviews play, allowing visitors to hear testimony of those who left and those who stayed behind. Additionally on display are objects and art that deal with emigration. In the March Archives, objects such as personal documents, photographs, and mementos, related to the fateful days, are viewable, as well as artistic works that deal with the discourses of meaning surrounding the expulsion. Not only does this exhibit recall the memory of this difficult time through historical facts and personal experiences, it also tells a cautionary tale against idleness in the face of injustice.
Estranged runs through September 24, 2018 in Poland. Met with critical acclaim, it was applauded by recent attendees of the 38th conference of the International Association of Jewish Genealogical Societies (IAJGS), which took place in Warsaw, Poland in August 2018.
The JDC Archives was a valuable resource for curators as they embarked on the creation of this exhibit, which includes a large number of JDC archival photographs depicting Polish Jews assisted by JDC in Vienna and Rome as they sought refuge in the West. Our collections offered a plethora of documents and photographs concerning this ominous period. In addition, POLIN's rich resource center contains genealogically relevant information from the JDC Archives, of great interest to those researching their family history. To access, please visit the JDC Archives Names Index.