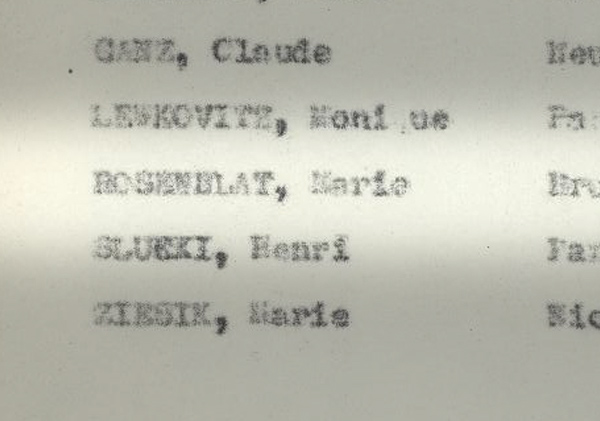 JDC Archives helps a family researcher learn more about his mother's 1943 escape from Europe.
In May 2007, Reuven Avital from Israel contacted JDC. His mother, Marie Fanny Rosenblatt, had escaped Europe in 1943 on the Serpa Pinto, a Portuguese ship financed in large part by JDC. Avital contacted "The Joint" for information about Marie.
The JDC Archives found three historical documents citing his mother's journey:
Avital was thrilled at the find! He then sent JDC a photo of his mother boarding the ship, which Marie had previously discovered on the cover of a Lisbon publication. Not only did JDC have this photo already, but the Archives also had other photos depicting the same girl. Three photographs of the young Marie had been featured prominently in a JDC Archives Newsletter from 1999, and now, with the help of Avital, we were able to correctly match the name to the person in the photo.
Piecing together the documents, along with the photos in both the Lisbon newsletter and the JDC publication—it was quite the genealogical journey, for both the JDC Archives and for Avital!