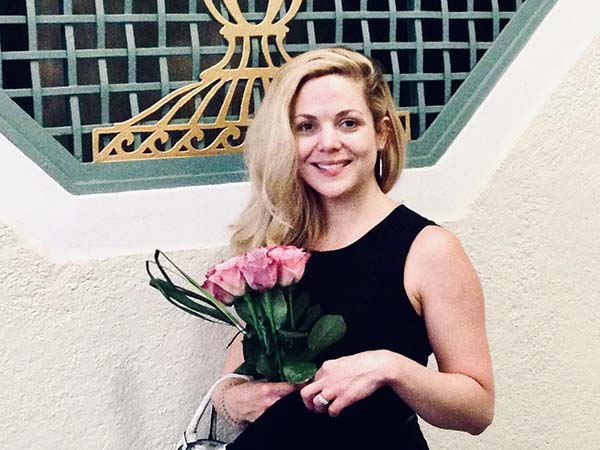 Stacy Veeder Lectures on "The Thread that Binds": Personal Correspondence and Relief Aid in the Camps of Occupied France, 1940-1944
Stacy Veeder, recipient of the 2019 Max and Cecil (Steuer) Chesin / JDC Archives Fellowship, gave her public lecture, which examines how personal aid, particularly correspondence and parcels sent from family and friends, constituted a vital supplement to the inadequate rations and brutal conditions of the camps of the Occupied Zone of France. Dr. Veeder is Visiting Assistant Professor at the College of Charleston, focusing on modern France, Holocaust and genocide studies, and gender studies.
She is using the JDC Archives fellowship to analyze the correspondence and memoirs of marginalized and interned Jewish individuals from the camps of occupied France, highlighting their fervent attempts to advocate for the restoration of the rights and voice of themselves and their community.
The JDC Archives Fellowships allow scholars engaged in graduate level, post-doctoral, or independent study to conduct research in the JDC Archives, either in New York or Jerusalem. All fellows give a public presentation on their research; watch more of these JDC fellowship lectures here.