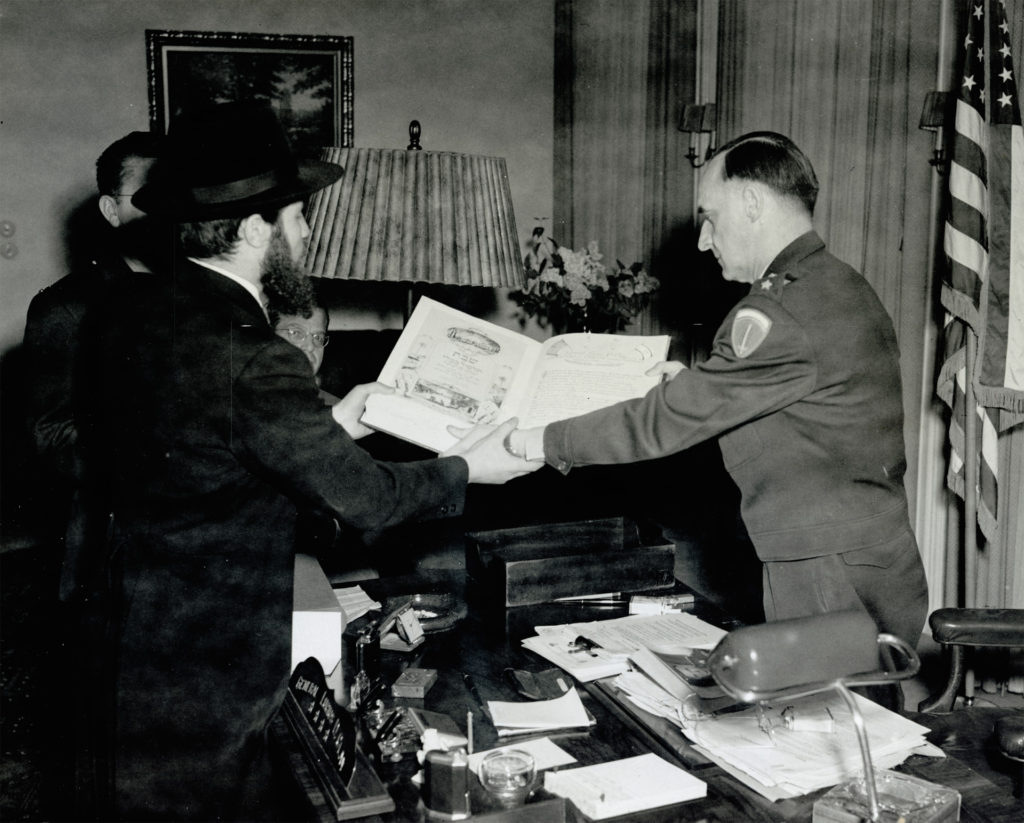 As Jews Today Celebrate the Siyum HaShas, Remembering the Publication of the "JDC Talmud"
JDC joined forces with the U.S. Army to reissue the Vilna edition of the Talmud for distribution in Displaced Persons camps.
For those who've partaken in the custom of reading one page of the oral law every day for seven and a half years, August 1, 2012 marks the completion of the reading of the entire Babylonion Talmud. The compendium of Oral Jewish law is being celebrated today, with tens of thousands of Jews worldwide celebrating the 2,711 pages of commentary and legal writing that govern the traditional Jewish lifestyle.
During the reign of the Nazis, the continuity of Jewish scholarship was threatened with volumes of the Talmud, liturgical books and publications Jewish in content and authorship being ransacked and burned. The Nazis left few stones unturned, and after the war Jews in the Displaced Persons camps seeking spiritual fulfillment and instructive religious learning could not find copies of the Talmud to study.
In 1946, JDC joined forces with the U.S. Army to ambitiously reissue the Vilna edition of the Talmud. The U.S. Army printed 50 sets of the work, and JDC undertook the financing, printing and distribution of an additional 1000 copies. Each set of the "Survivors' Talmud," also referred to as "the JDC Talmud," comprised 19 volumes, distributed to institutions of higher learning and rabbinic scholars. JDC's financial commitment and logistical know-how saved the day, helping to resurrect Jewish scholarship after Hitler sought to destroy it.