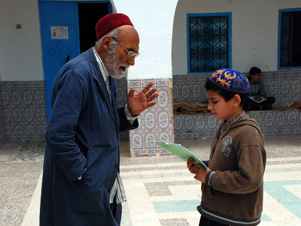 Explore JDC's Extensive Photo Resources
Over 100,000 images document a century of relief, rescue, and development initiatives in nearly 80 countries.
JDC's archival holdings include a 100,000-plus image collection, which testifies to the stunning scope and diversity of the global Jewish communities with whom JDC has worked throughout the past 100 years. Encompassing JDC's support for pre-World War I communities in Palestine to its life-saving relief in Displaced Persons camps across Europe after World War II to rescue operations in the Middle East, Asia, and Europe and numerous humanitarian interventions at historic junctures, JDC's image collection serves as a priceless window onto JDC's operations around the world and the communities and individuals it continues to serve.
The "Photographs" web resource features a diverse array of curated galleries and historic exhibits that feature compelling selections from the collection, including:
• Galleries showcasing JDC's World War II-era images from Europe, Asia, South America, and elsewhere;
• Images from JDC's relief work in pre-World War I Palestine;
• Exhibits highlighting the work of renowned photographers in Morocco and France;
• Comprehensive galleries to accompany the online exhibits depicting milestones in JDC's legacy of relief work;
Through this Photographs portal, users may also access a comprehensive text tutorial and video tutorial to assist them in utilizing the photo collection and to conduct searches by photographer, decade, location, and additional search terms, as well as links to an Order Form, Fee Schedule, and Terms and Conditions. Visit us to learn more!