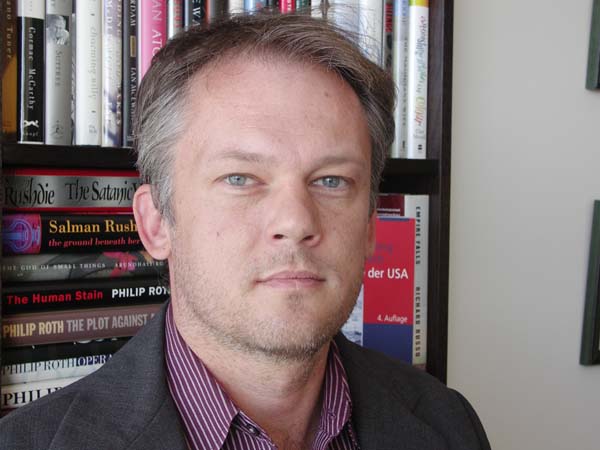 Gerald Steinacher Lectures on the Red Cross, Jewish Relief Agencies, and the Holocaust
Gerald Steinacher, a 2014 Fred and Ellen Lewis / JDC Archives fellow, gave a presentation based on research conducted for his fellowship, which focused on the interactions between Jewish relief organizations and the Red Cross in assisting Holocaust survivors and refugees after 1945.
Gerald Steinacher is an Associate Professor of History and the Hymen Rosenberg Professor of Judaic Studies at the University of Nebraska-Lincoln. Steinacher received his PhD in History from the University of Innsbruck (Austria). Prior to his appointment at the University of Nebraska-Lincoln, he served as Schumpeter-Professor in the Center for European Studies at Harvard University. In 2006 he was a Visiting Fellow at the United States Holocaust Memorial Museum in Washington, DC. Steinacher's book Nazis on the Run. How Hitler's Henchmen Fled Justice (2011) received the 2011 National Jewish Book Award.
The JDC Archives Fellowships allow scholars engaged in graduate level, post-doctoral, or independent study to conduct research in the JDC Archives, either in New York or Jerusalem. All fellows give a public presentation on their research; watch more of these JDC fellowship lectures here.