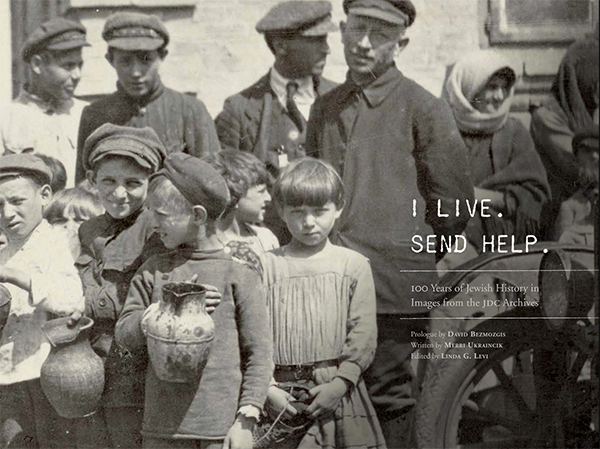 This is where the Author's Name and job title are entered
In honor of its centennial year, the American Jewish Joint Distribution Committee (JDC) has published I Live. Send Help. This pictorial volume that beautifully details the intertwined history of JDC and the Jewish people by highlighting the major events, both tragic and redemptive, that have defined Jewish life and JDC's global endeavors over the last century.
The publication weaves together hundreds of photographs, documents, and artifacts from the organization's extensive archives, painting a vivid picture of JDC's life-saving work among Jewish communities in the far corners of the world. Written by Merri Ukraincik and edited by Linda Levi, it includes original source materials—many never before available—and a prologue by award-winning novelist David Bezmozgis, whose family was assisted by JDC.
This 160-page, full-color, hardcover volume is available for $29.95, plus $5 (per copy) for shipping and handling, and can be purchased here.
Select Number of Copies ( includes shipping and handling ) :