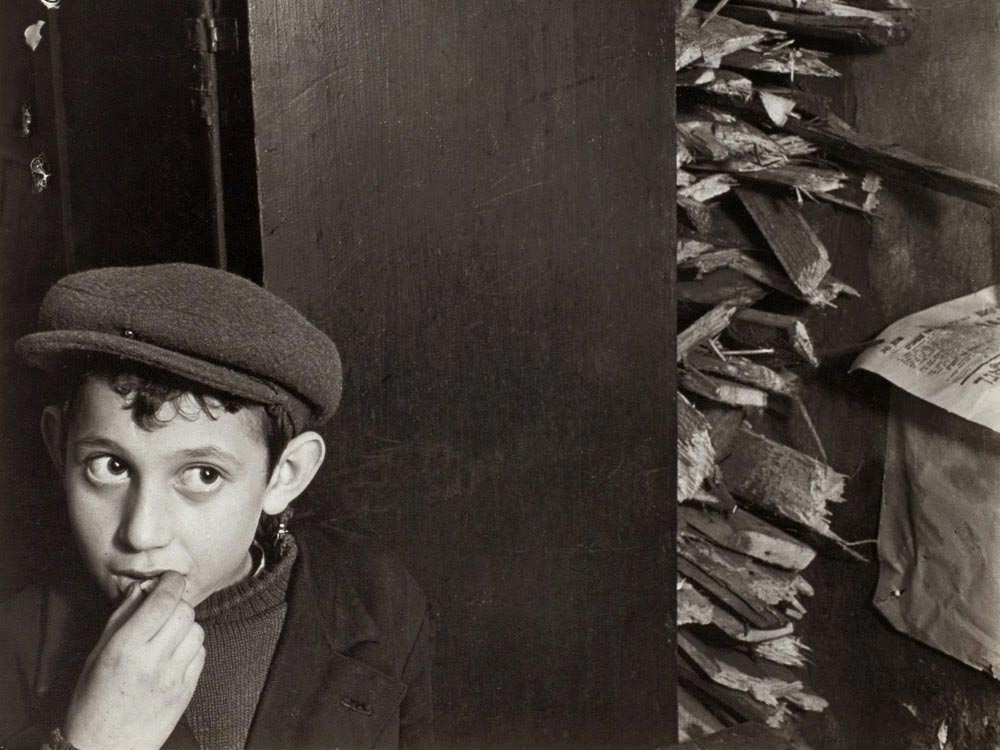 ICP's New Roman Vishniac Exhibit Features Treasures from the JDC Archives
The International Center of Photography (ICP) in New York has mounted a milestone exhibit, "Roman Vishniac Rediscovered" that takes a new, more comprehensive look at the scope and avant-garde bent of this legendary photographer, best known for his iconic pre-World War II images of Eastern European Jewry, which were created on assignment from JDC.
The exhibit, scheduled to run through May 5, 2013, is the culmination of a decade of work by ICP Curator Maya Benton, who oversees the photographer's vast archives at the Center.
A recent feature in ARTnews explains how Benton, using recently discovered and diverse bodies of work, is reformulating and solidifying Vishniac's reputation as a multifaceted artist whose "well-honed Modernist sensibility" colored a wide range of subjects recorded throughout a long and accomplished career that spanned six decades, from his Berlin street photography of the 1920s and 30s through his pioneering scientific color photomicroscopy of the 1950s-70s.
JDC figured prominently in various stages of that career. In the 1930's, it commissioned Vishniac to photograph Jewish communities and JDC's work in Central and Eastern Europe, images that later became part of the renowned volume, A Vanished World.
According to Benton, even in his unpublished Eastern European images, Vishniac employed "an avant-garde sense of composition not often associated with his work."
In 1940, JDC helped Vishniac (newly released from an internment camp in Nazi-occupied France) make his way from Portugal to the U.S., giving him a letter of recommendation that helped him establish professional connections here. Vishniac was commissioned by what was then the United Jewish Appeal, the JDC, and The Forward to photograph people and programs in the postwar European Displaced Persons camps, and JDC assisted him with his plans.
The JDC Archives includes a large collection of Roman Vishniac photographs, including the maquette (mock-up) of an unpublished book with over 80 images. The exhibition features this maquette, along with documents, pamphlets, and an artifact borrowed from the Archives.