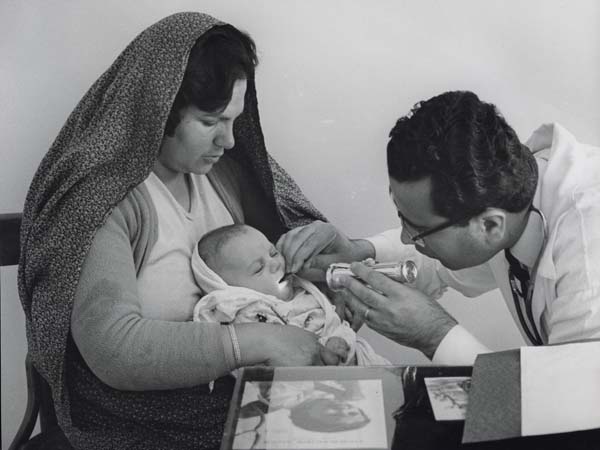 In Memoriam: Jean Mohr, 1925-2018
Remembering photographer who documented JDC's global aid activities
The world has lost an accomplished photographer, known for capturing the human condition in the face of political strife and uncertain futures. Jean Mohr died in Geneva on November 3rd at the age of 93. A celebrated Swiss documentary photographer, he began his career in 1949 and was commissioned by JDC in the 1960s and 1970s to photograph JDC programs in at-risk Jewish communities around the world. In addition to working with JDC, Mr. Mohr also worked with other global humanitarian aid organizations including the International Committee of the Red Cross (ICRC), the World Health Organization, and the United Nations High Commission for Refugees.
The JDC Archives has identified over 7,000 Jean Mohr photos in its collection, chronicling JDC activities in Poland, Italy, Austria, Tunisia, France, Morocco, India, and Iran. To view a selection of these images, peruse the photo gallery: Jean Mohr: Documenting At-Risk Communities.
Jean Mohr's efforts to memorialize JDC's global impact are a rich testament to his expansive body of work and keen eye. His legacy lives on in the JDC Archives.