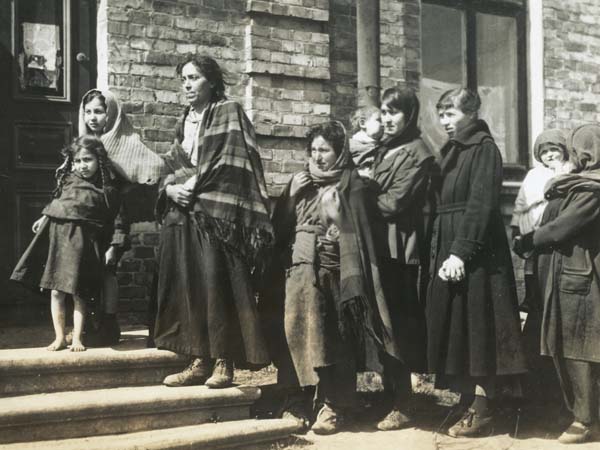 JDC Archives Director to Present at International Genealogy Conference
Given the size of the prewar Polish Jewish community, there are so many American Jews who can trace their roots back to Poland. With the advent of genealogy websites such as Ancestry and JewishGen, and the popularity of television shows including "Finding Your Roots," there is a great interest today in discovering one's roots. JDC's Names Index is the most popular feature of the JDC Archives website.
The JDC archival collections include numerous resources from its work in Poland throughout the decades going back to the organization's beginnings in 1914. These materials include eyewitness accounts of pogroms and famine, reports on help extended to orphans, lists of people receiving aid, JDC emigration service index cards, etc.
JDC's long history of operations in Poland began in 1914 during World War I and continued during the postwar years with assistance to Polish Jewish refugees destabilized by the war. During the interwar years, JDC supported the establishment of Jewish communal institutions including orphanages, schools, welfare organizations, vocational training, and health organizations. JDC continued to render aid following the Nazi advance into Poland and in the Warsaw Ghetto. JDC reentered Poland in 1945 with the end of World War II playing a major role in family tracing, emigration, and the provision of food and shelter to the surviving Jews. The new Communist government shut down JDC operations in Poland in 1949. The Polish government invited JDC back into the country to care for Jews repatriated from the Soviet Union in 1956, but in the aftermath of the Six-Day War, again expelled JDC in 1967. After an absence of 14 years, JDC returned to Poland in 1981 and has played a meaningful role in Jewish renewal activities – and is still active there to this day.
JDC's Director of Global Archives, Linda Levi, will be presenting at the 38th conference of the International Association of Jewish Genealogical Societies (IAJGS) taking place for the very first time in Warsaw, Poland (August 5-10, 2018).
Ms. Levi will speak on "The History of the Joint in Poland and What We Have to Offer Jewish Genealogists" and will moderate a film screening session on the theme "Jewish Community in Challenging Times: Rare Archival Film Footage from Poland and Eastern Europe."
Want to search your family roots? Search our text collection and our Names Index. If you plan to attend the IAJGS conference, we hope to see you there!