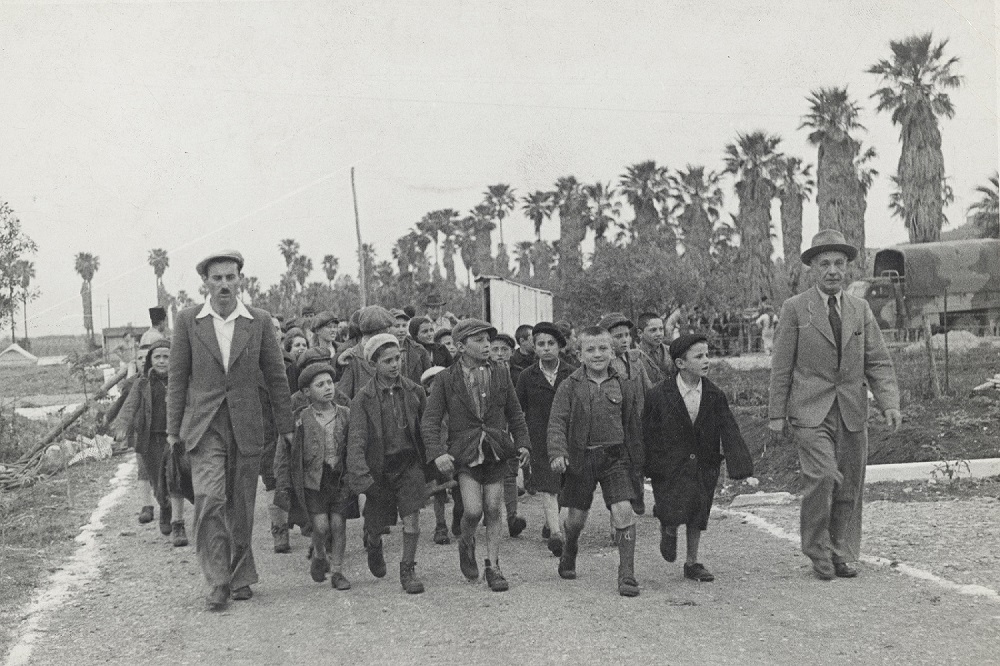 JDC Archives partners with Google Cultural Institute
The JDC Archives has partnered with Google Cultural Institute to bring archival treasures online to the visionary digital platform, Google Arts & Culture. On the site, the JDC Archives page will highlight close to 70 treasures from our collection, including photographs, text documents, artifacts, film, and audio, along with two abridged exhibits based on, "I Live. Send Help.," our centennial exhibit, which was presented at the New-York Historical Society in 2014. The website is an amalgamation of Google Art Project, which spotlights high-resolution images of works of art from museums worldwide, and the World Wonders Project, which displays three-dimensional representations of archival exhibitions and world heritage sites.
Over 1000 archives, museums, and other institutions from around the world have paired with Google Cultural Institute to convey their respective collections and histories. The site gathers their stories together in an effort to digitally preserve important repositories. In turn, the cultural and historical materials are made available and accessible to the public, in the hopes of educating and inspiring future generations.
The interface allows online visitors to seamlessly navigate through content, which Google curates daily in order to highlight different exhibits, artists, and historical events. Unique categories transform the way in which one can search, granting the ability to scroll through time and color, the capability to zoom in on ancient treasures, as well as the opportunity to take virtual tours, which offer 360 immersive experiences within museum and heritage sites. You can also use the search tool to browse broadly through partners, projects, artists, medium, color, time period, art movements, and historical events and figures, with results all stemming from the varied collections of Google's partners.
This collaboration affords the JDC Archives an opportunity to expand our digital presence, while becoming part of a family of institutions online. Furthermore, displaying portions of our collections on the Google website adds dynamism to how we exhibit and curate digitally, enabling us to smoothly combine media and assets. It is a way to keep abreast of emerging trends, simultaneously offering us a way to measure our impact and plan for future publications, communications, and programming.
Google Arts & Culture can also be downloaded as an app on your handheld device. Make sure to download it, so that you can explore JDC Archives on the go!
Above, please see one of three excerpted films featured in the exhibit. A promotional sound-moving picture, "A Tale of Two Worlds" (1941), addresses JDC's response to the Nazi advance.