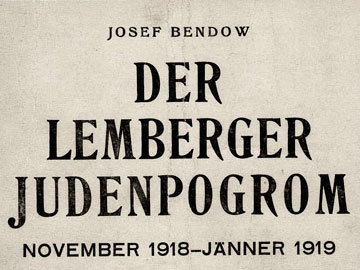 JDC Archives Staff Present at Conferences across the Globe
While the JDC Archives is located in two centers, at its NY headquarters and in Jerusalem, its reach is truly global. The Archives has begun 2015 with a whirlwind season of exchange at academic and professional forums, with a presence at conferences in Europe, Israel and the United States. Sharing scholarship and information about its holdings, liaising with partners, and publicizing new projects enable the JDC Archives to be a vibrant contributing member of the scholarly and archives communities.
Highlights include:
Jeff Edelstein, Digitization Project Manager, presented at a workshop in Berlin in March entitled The Stuff of Jews: Political Economics and Jewish Material Culture, 1945-Present. Edelstein described the efforts to reconnect with JDC's Warsaw Office records from 1945-1949, which had been confiscated by the Communist authorities.
Misha Mitsel, Senior Archivist, presented at the academic conference Pogroms of Jews in Polish Lands in Warsaw in June. His paper focused on JDC's response which included introducing reconstruction programs in addition to emergency relief assistance.
Rebecca Weintraub, Processing Archivist, exhibited at the annual conference of the Association of Jewish Libraries in Silver Spring, Maryland in June. Here she served as an ambassador and an archival resource to university and synagogue librarians, as well as to those based in secondary and primary schools.
Linda Levi, Director of Global Archives, and Naomi Barth, Archives Project Specialist, presented in July at the conference of The International Association of Jewish Genealogical Societies in Jerusalem which focused on World War II records. They delivered two lectures, including one featuring the JDC Archives Names Database, and moderated a special film program featuring little-before seen footage from the archives film collection from the WWII era.
This activity is in the context of JDC Archives efforts to seek out opportunities to expose the public to the repository's holdings, allowing scholars, family researchers, filmmakers and others to engage with its diverse collections.