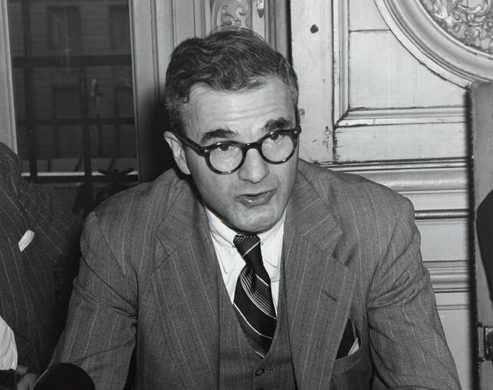 JDC Oral Histories in the Classroom
Throughout the 1980s, retired JDC executive staff member Herbert Katzki carried out an ambitious program to capture the oral histories of veteran JDC staff who had served overseas during the preceding four decades. During his 61 years of service, Katzki led efforts to rescue and provide relief for Jews during and after the Holocaust. The oral history project recorded the experiences of 55 of his JDC staff colleagues and lay leaders. Today, a graduate class at Pratt Institutes School of Information and Library Science is digitizing these archival recordings using state-of-the-art technology.
This project will help JDC to preserve the oral histories and make them accessible to researchers. The class, Projects in Digital Archives, is taught by Professor Anthony Cocciolo and has previously digitized collections of dance and gender studies oral histories. The voices of impassioned JDC staff members, heard recounting their service to JDC and the Jewish community, add depth, sincerity, and a personal element to a history often recounted in text documents and statistics. Excerpts from the digitized oral histories will be included in a web feature created by the students.