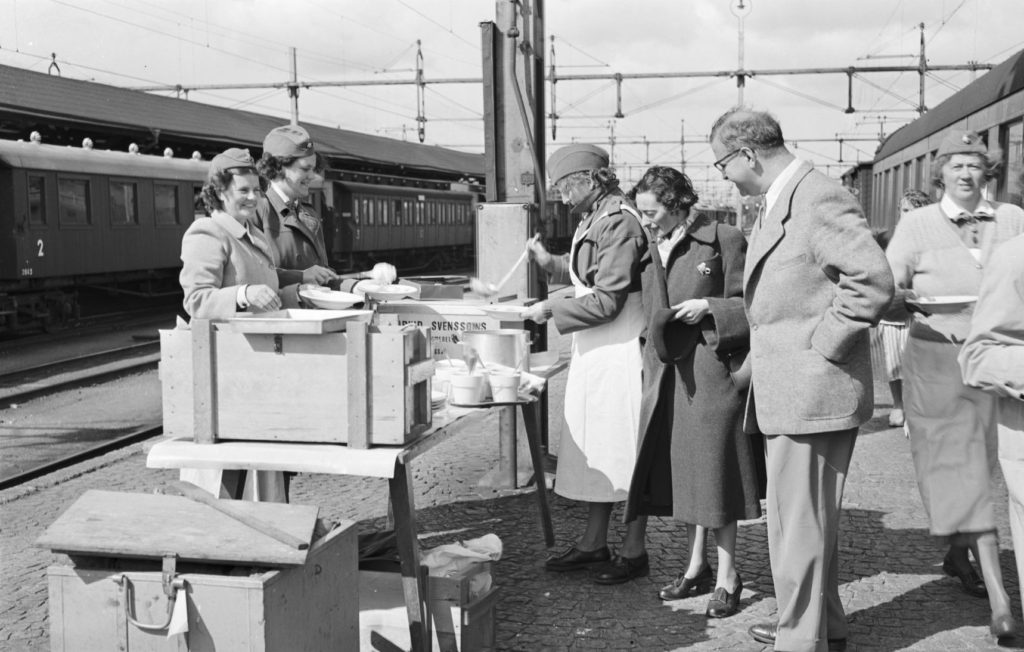 JDC Stockholm Collection 1941-1967 Now Online
JDC's Stockholm Collection, which documents its World War II-era relief work in Sweden, is now available online. Browse highlights from our photo holdings on Sweden here.
This collection, housed in the Jerusalem office of the JDC Archives, comprises approximately 50,000 pages and chronicles JDCs extensive activity in Sweden from 1941-1967. Given its strategic location in neutral Sweden, JDCs office was well-positioned to purchase, receive, and send supplies to needy communities in Europe, provide support for war-time rescue operations, and care for, forward mail to, and search for survivors after World War II.
Materials in this collection include: reports from concentration camps; an eyewitness account of the arrival in Sweden of the first survivors rescued by the Swedish Red Crosss White Buses scheme; extensive documentation of the ad hoc convoys developed to move goods from market sources into the Displaced Persons (DP) camps; employment, housing and medical assistance afforded both to DPs settling in Sweden and for refugees traveling to other countries; JDC Location Service forms and cards; and correspondence with Jewish communities in South America seeking to send aid to European refugees.
Highlights include:
An October 1944 report on a visit to Theresienstadt by two Danish government officials, released with permission of the German authorities;
A report on August 1945 convoy of refugees from Copenhagen to Prague;
Correspondence with the novelist Ilona Karmel and her family members, who received aid from JDC after they survived Buchenwald. Karmel's writing includes fictionalized accounts of her time convalescing in Sweden;
An application for financial support to the Conference on Jewish Material Claims Against Germany from Stockholms Adass Jeschurun synagogue, which describes the wartime history of the Swedish Jewish community and how it welcomed Danish and Norwegian refugees during WWII and absorbed DPs from Ravensbrck and other concentration camps after the wars end.
Access these and other fascinating records from the Stockholm Collection here!