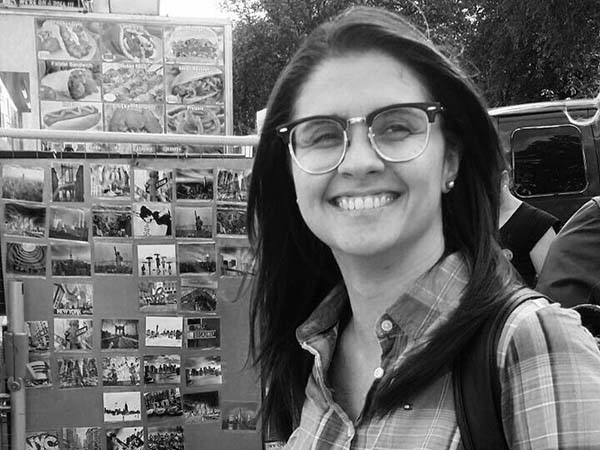 Lorena Cardona González Lectures on Jewish Refugees from Nazism in Colombia, 1945-1950
The problem of Jewish immigration in Latin America did not end with the defeat of Nazism nor with the dramatic revelation of the crimes committed by the Nazi regime. Some recent research has explored the continuity of discriminatory policies after the war and the complex reception of Holocaust survivors in Latin America. This lecture examined the religious, cultural, political, and economic discrimination and restrictions that Jewish immigrants faced in Colombia. Restrictive immigration policies were maintained in the country until around 1948, when legislation 161 was enacted, which "relaxed" the requirements to enter Colombia. However, this legislation favored Catholic migrants from Western Europe and negatively affected many Holocaust victims. The Colombian civil war and international events of 1948 had a profound and devastating impact on the country's Jewish communities. Documents from the JDC Archives indicate that this situation forced the local Jewish community to make different requests for international aid in order to reestablish its economic life, but these requests competed with similar demands from other Jewish postwar communities.
Lorena Cardona González, the recipient of the 2021 Max and Cecil (Steuer) Chesin / JDC Archives Fellowship, is a professor in the Faculty of Social and Legal Sciences at the Universidad de Caldas (Colombia). Her research in the JDC Archives deals with the integration of Jewish refugees from Nazism in Colombia during the postwar period. She earned her Ph.D. in History and MA in History and Memory from the Universidad de la Plata (Argentina) and was a Postdoctoral Fellow in History at the Instituto de Investigación en Humanidades y Ciencias Sociales (IdICHS) and National Scientific and Technical Research Council (CONICET) at the Universidad de la Plata. Dr. Cardona González is the recipient of numerous fellowships, including the Judith B. and Burton P. Resnick Postdoctoral Fellowship at USHMM. Her projects focus on representations of the Holocaust in Colombia, the history of Jewish and German migration during World War II, the Nazi party in Colombia, and the postwar treatment of Jewish refugees from Nazism.
The JDC Archives Fellowships allow scholars engaged in graduate level, post-doctoral, or independent study to conduct research in the JDC Archives, either in New York or Jerusalem. All fellows give a public presentation on their research; watch more of these JDC fellowship lectures here.