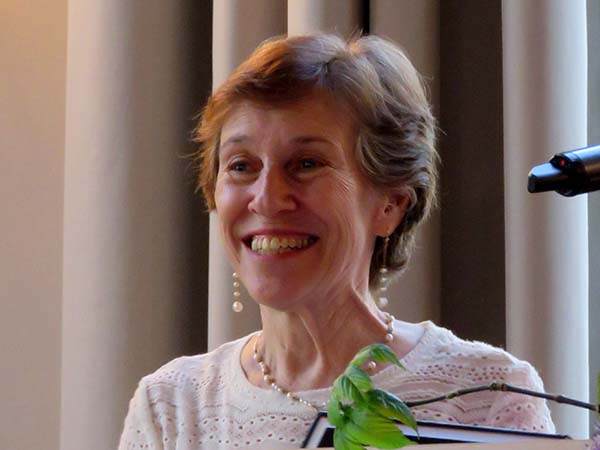 JDC Archives' Annual Helen Cohen Memorial Lecture—Marion Kaplan, "Lisbon: Harbor of Hope for Jewish Refugees"
Dr. Marion Kaplan gave the second Helen Cohen Memorial Lecture in which she described the experience of Jewish refugees, mostly from Germany and Austria, as they escaped from Hitler to live in limbo in Portugal. Drawing attention not only to the social and physical upheavals of refugee life, Dr. Kaplan highlighted their feelings as they fled their homes and histories while begging strangers for kindness. Jewish refugees suffered anxiety and fear, but also evinced courage and resilience. Helpers included the very poor and very generous Portuguese people, the reluctant Portuguese government, and social welfare agencies, including the American Jewish Joint Distribution Committee, which subsidized needy refugees, found them shelter, and helped them reach safer havens.
Dr. Marion Kaplan is the Skirball Professor of Modern Jewish History at NYU. She is a three-time National Jewish Book Award winner for The Making of the Jewish Middle Class: Women, Family and Identity in Imperial Germany (1991), Between Dignity and Despair: Jewish Life in Nazi Germany (1998), and Gender and Jewish History (with Deborah Dash Moore, 2011) as well as a finalist for Dominican Haven: The Jewish Refugee Settlement in Sosua (2008). She published Hitler's Jewish Refugees: Hope and Anxiety in Portugal, 1940-45 in 2020.
This public lecture has been endowed by Jerry and Linda Spitzer in memory of his beloved aunt, Helen Cohen, and was cosponsored by the Jewish Book Council.