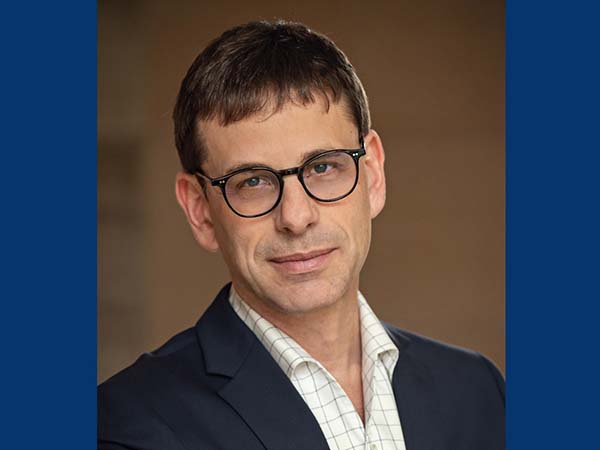 New Book—In the Midst of Civilized Europe: The Pogroms of 1918-1921 and the Onset of the Holocaust
An oft-forgotten chapter in the history of anti-Jewish violence
During the Russian Civil War (1917-1921), the Jews of Ukraine found themselves in the epicenter of the most widespread and bloody pogrom movement in modern Ukrainian history. Famous Jewish historian Simon Dubnov called this time "the third Haidamak period." Dubnov pointed to the previous most painful chapters in the history of Ukrainian Jews: the Khmelnytskyi Uprising (1648-1657) and the Haidamak movement that erupted a century later.
The dark chronicle of this movement is the subject of the newly published book In the Midst of Civilized Europe, written by Jeffrey Veidlinger, professor of history and Judaic studies at the University of Michigan. This book was included in Kirkus Reviews' best nonfiction books of 2021.
Veidlinger discusses not isolated incidents, but hundreds of pogrom events. Some became notorious, with a great number of victims killed, injured, wounded, or raped, and are the subject of separate chapters: "The Ovruch Pogrom," "The Zhytomyr Pogrom," "The Proskuriv Pogrom," "The Second Zhytomyr Pogrom," and "The Tetiiv Pogrom." The second section at the center of the author's meticulous research deals with "everyday" events, conducted by various groups of pogromists: so-called "spontaneous" or "drunken" incidents and premeditated, paramilitary acts carried out by almost all sides in the destructive conflict of the Civil War. An analysis of the general and particular causes of these pogroms, the measure of responsibility and degree of blame to be appointed to all participants, as well as to Ukrainian authorities, is the scope of the book. Veidlinger concludes that antisemitism promoted by the leadership of the Ukrainian People's Republic army, warlords, and the Volunteer Army played a key role in the violence.
The book analyzes a range of contemporary documents, including orders, proclamations, and reports, as well as memoirs. In addition to archival repositories in Kyiv, Moscow, Jerusalem, and Washington, the author found useful documents in the JDC Archives.
In the spring of 1919, the first JDC workers arrived in Poland and Ukraine. They were witnesses to political and military upheavals in the newly created state and other turbulent territories, and sent more than 150 extensive reports to JDC New York Headquarters providing local narrative sketches of recent history and ongoing events, including not only major centers (Proskuriv, Vinnytsia, and Zhytomyr), but also individual towns within provinces of Poland and Ukraine. Some of the reports were accompanied by lists of victims of atrocities and names of the communal officials.
The material used by Veidlinger from the JDC Archives, both documents and photos, is a selection from a vast amount of information that had reached the United States. There are original cable dispatches from numerous sources and localities detailing the pogrom events, eyewitness accounts, observations of travelers in Ukraine, statements by non-Jews, reports from the local Jewish press, statements by Polish and Ukrainian officials and organizations, and investigations conducted by the official bodies.
In the Midst of Civilized Europe is an important contribution to the study of a largely overlooked chapter in the modern history of anti-Jewish violence. As Professor Zvi Gitelman, author of A Century of Ambivalence (2001), comments, "In this deeply learned but highly readable book, Veidlinger demonstrates how the all-but-forgotten pogroms in the collapsing Russian Empire in 1918-1921 set precedents for the horrors that were to follow just two decades later."