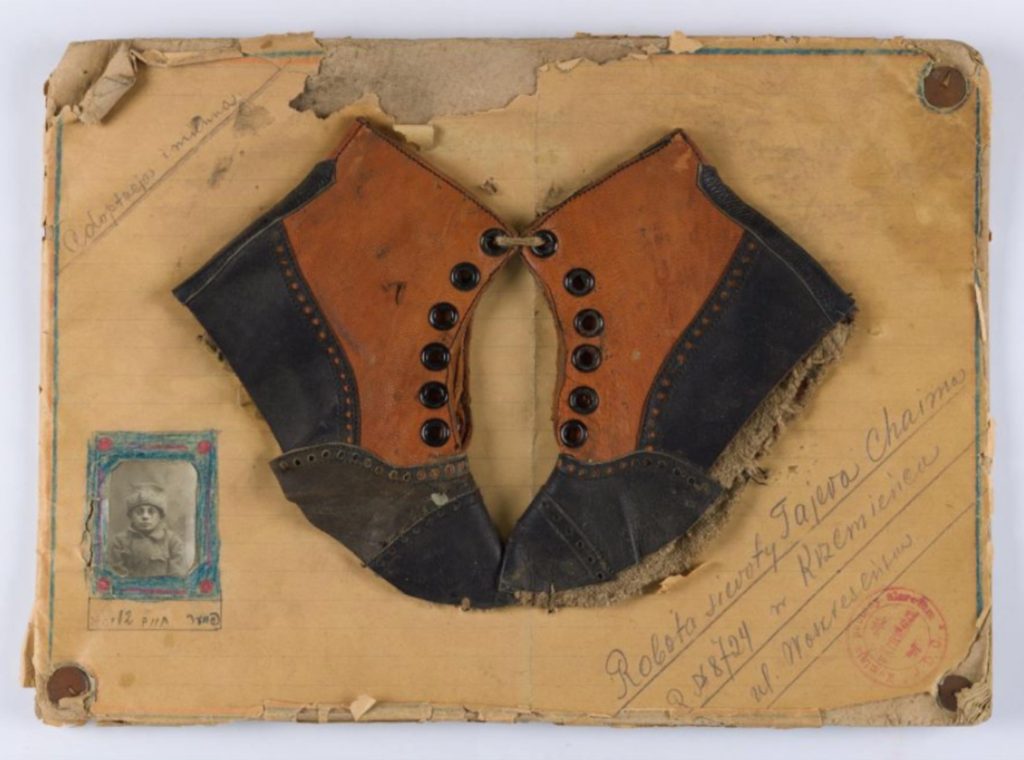 Rare JDC Archives Treasures Digitized
On May 26th, the JDC Archives was privileged to welcome Ardon Bar-Hama to its climate-controlled facility in Long Island City, New York, to digitally photograph some of the more unique items in its collection. Bar-Hama, a world-renowned photographer, is known for digitally photographing treasured objects in major libraries, museums, archives, and private collections across the globe.
Besides the traditional text and photograph holdings already available through the Archives' online database, the JDC Archives also holds many oversized materials such as posters, rare newspaper clippings, and three-dimensional artifacts that are difficult to capture via traditional scanning methods. Bar-Hama's digital photographs of these rare materials will support the Archives' mission to further open up its collections to researchers worldwide.
Ardon Bar-Hama's other endeavors includes the photography and digitization of the Dead Sea Scrolls, a project of The Israel Museum. He has also photographed the New York Philharmonic's records; the Aleppo Codex, a medieval manuscript of the Hebrew Bible dated 920 C.E.; an autographed final copy of Maimonides' Mishne Torah and the 25,000 fragments from the Cairo Genizah, both housed at Oxford University's Bodleian Library; and the Albert Einstein Archives at the Hebrew University of Jerusalem.
Among the select objects that Bar-Hama photographed from JDC's archival holdings are:
Crafts made by Polish Jewish orphans in JDC-supported orphanages in Krzemieniec, Poland in the 1920s.
A commemorative album from the Hungarian Jewish community celebrating JDC's 25th anniversary in 1939.
Maps from Poland that mark the locations of services supported by JDC loan kassas, schools, welfare programs, c. 1930.
Booklet about JDC recovery work in pogrom-affected areas of Poland, 1936.
An engraved metal tribute plaque presented to the beloved Dr. Rudolph Kohn, director of JDC's Medical Department, from local doctors of Lvov, Poland, c.1920s.
An appeal in Yiddish to Jews in Mexico by the United Committee for Rehabilitation of the Jews in Europe, 1945.
A handwritten list of Austro-Hungarian POWs in Siberia, including photographs of the prisoners, 1920.
This project was made possible thanks to the support of George Blumenthal.