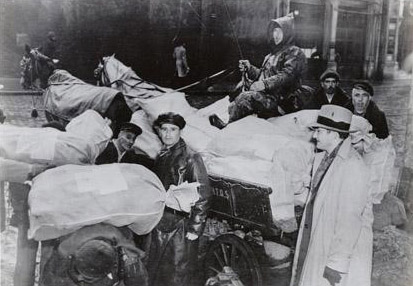 Records from JDC Istanbul Office Collection 1937-1949 Now Available Online
The JDC Archives Istanbul Collection, documenting JDCs life-saving work from Turkey during and after World War II, is now available online. Browse Collection Highlights here.
This collection, housed in the Jerusalem office of the JDC Archives, comprises over 47,000 pages on 14 microfilm reels and chronicles JDC work in Turkey from 1937-1949. The records testify to JDCs efforts to move the planning of rescue and relief operations to neutral countries such as Turkey. Turkey was strategically located at the crossroads of war-torn Europe and the nascent Jewish state in Palestine. In addition, these records highlight the Istanbul offices partnership with other relief organizations, such as the Jewish Agency, the U.S. War Refugee Board, and the International Red Cross, in rescue operations and in large-scale enterprises to identify and locate survivors during and after the war.
The digitized records include: correspondence with Jewish communities throughout Turkey, Romania, and Palestine; extensive documentation regarding shipments of food packages and other supplies to concentration camps such as Theresienstadt and Bergen-Belsen; cables and news releases; lists of survivors, including thousands of files from the Central Location Index; and eyewitness accounts, including an account of the sinking of the SS Mefkure, a rescue ship traveling from Romania to Palestine, by torpedoes in the Black Sea on August 5, 1944.
Other items and topics of interest include:
A postcard sent by Rabbi Leo Baeck, the renowned German scholar, from Theresienstadt acknowledging receipt of a JDC care package;
The preparation of 10,000 food parcels sent to Transnistria and Bucharest;
The extensive support for refugees passing through Turkey en route to Palestine and to passengers on the SS Drottingholm, a rescue ship used for repatriation of civilians and prisoners of war;
Wartime testimonies;
Correspondence regarding Joel Brand's and Rudolf Kasztner's negotiations with Nazi officials in an attempt to save Hungarian Jews from deportation to Auschwitz.
Access the Istanbul Collection here!