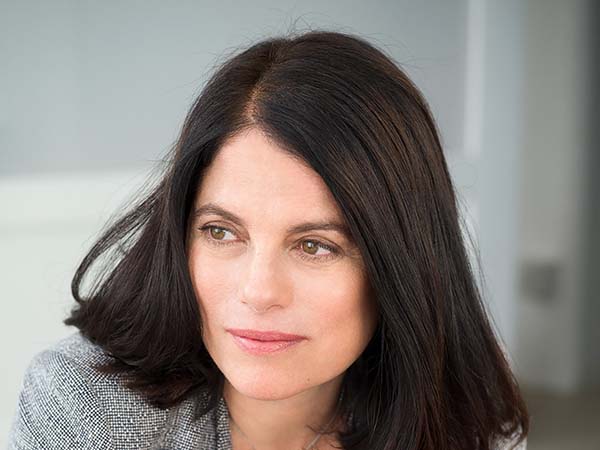 New Book—Tehran Children: A Holocaust Refugee Odyssey
A harrowing survival story through Russia, Central Asia, and Tehran
Meticulously researched and beautifully written, Tehran Children: A Holocaust Refugee Odyssey, by Dr. Mikhal Dekel, Professor of English and Comparative Literature at the City College of New York, is the story of two journeys. The book tells of the harrowing escape of Dr. Dekel's father, Hannan Teitel, from Poland to Palestine by way of Russia, Uzbekistan, and Tehran during World War II. It also deals with the author's quest to piece together her father's journey and to understand who he was. Growing up in Israel, she knew very little about her father's survival story. Dr. Dekel spent a decade trying to trace his footsteps. She uncovered the little-known tale of how most of the Polish Jews who survived the Holocaust spent the war years in the Soviet Union and Central Asia and the story of those Polish Jewish refugees who reached Palestine via Iran.
Hannan was born to a well-established family, who owned a brewery in Ostrów Mazowiecka, a predominantly Jewish town in northeastern Poland. Following the German invasion of Poland in September 1939, the Teitels, fled to eastern Poland, which had been annexed by the Soviet Union, filling their trucks with food, winter coats, jewelry and cash. This was the start of their odyssey as refugees, which would last 1,277 days for Hannan and his younger sister Regina and 5,000 for their parents, Zindel and Ruchela. (For a map of their route, click here.)
Zindel, who had no ties to the Communists, was unable to adjust to life under Soviet rule in Kovel and applied to return to Ostrów in Nazi-controlled Poland. This decision led the NKVD, the Soviet Union's secret police. to arrest the Teitels in June 1940 and to send them to a "special settlement" in the Arkhangelsk region in Russia's far north, where they worked as slave laborers chopping down wood in freezing temperature. After German forces invaded the Soviet Union in June 1941, the Soviet Union and the Polish Government-in-Exile signed a treaty whereby all former Polish citizens would be able to leave the Soviet gulags and special settlements. The Teitels were released in the amnesty. They headed to Samarkand in Uzbekistan where they faced more hardship and deprivation. Their experience there was essentially about hunger. Thousands of refugees died, often from diseases exacerbated by starvation such as typhus and malaria. Eventually, Zindel and Ruchela made the heart-wrenching decision to place their children in a children's orphanage in Samarkand operated by the Polish Government-in-Exile in the hope that the children would be cared for and fed.
In the summer of 1942, Hannan, Regina, and their cousin Emma were evacuated to Tehran, where they were placed in a Jewish orphanage. Despite the warm welcome they received in Iran, the children continued to be hungry, clamoring for bread. In early 1943, after the rising bread costs sparked a wave of demonstrations in Iran, the children were evacuated to British-controlled Palestine as part of the rescue operation called the Tehran Children. They arrived by train in Palestine where they ended up at Kibbutz Ein Harod. It was not until 1949 that they were reunited with their mother, their father having died in a TB hospital in 1949, in another poignant twist.
As Dr. Dekel points out, JDC played a significant role in her family's journey. In 1941, JDC agreed to contribute to the Polish Government-in-Exile's relief efforts to help Polish refugees in the Soviet Union. JDC Chairman, Edward Warburg, agreed to grant an immediate remittance of $100,000 to the Polish ambassador. The remittance was added to a general fund which was distributed in the form of clothing, medicine, and food to all refugees without discrimination in a nonsectarian way. Despite these promises the Jewish refugees received less aid than the Christian Poles. JDC provided financial assistance to the Jewish children's home in Tehran and covered the transport cost of the Jewish children from Tehran to Palestine. In Tehran, JDC also assumed responsibility for the package program that the Jewish Agency had started, whereby package shipments were sent from Iran to the Jewish refugees who had remained stranded in the Soviet Union.
Rich in detail and incredibly moving, Tehran Children goes beyond Dr Dekel's family story and reveals a little-known chapter in Holocaust history—the tale of the hundreds of thousands of Polish Jews who survived the war in Central Asia and of the Tehran Children who came to Palestine via Iran. It is highly recommended reading.