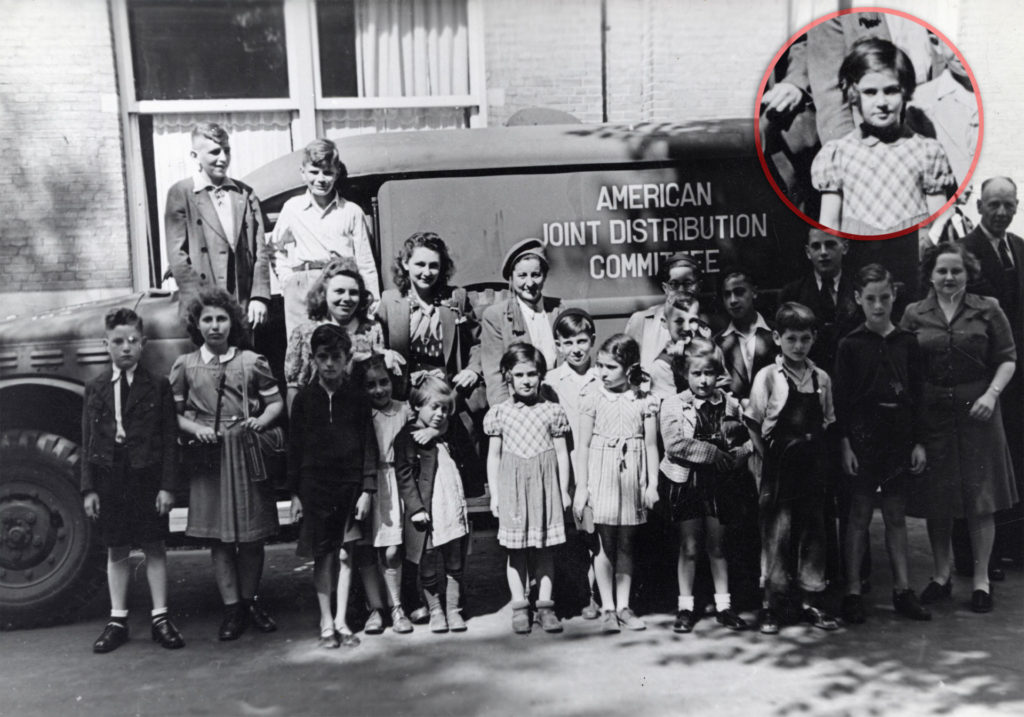 JTAs "Seeking Kin" Column Features JDC Records
Rose Goteiner, an 88-year-old survivor, recently came across a photo (right) of 21 people standing before a truck marked American Jewish Joint Distribution Committee. This July 1946 photo from Amsterdam, The Netherlands depicts 16 children for whom the JDC arranged visas and transportation to the U.S. on the SS Marine Flasher.
Rose believes that one of the girls in the forefront of the photo is her sister Ruth, whom Rose last saw in 1943. Always assuming Ruth had perished, seeing this photo 60 years later gives Rose fresh hope that her baby sister survived the war and is still alive. Read more about it in the
 JTA Article
.