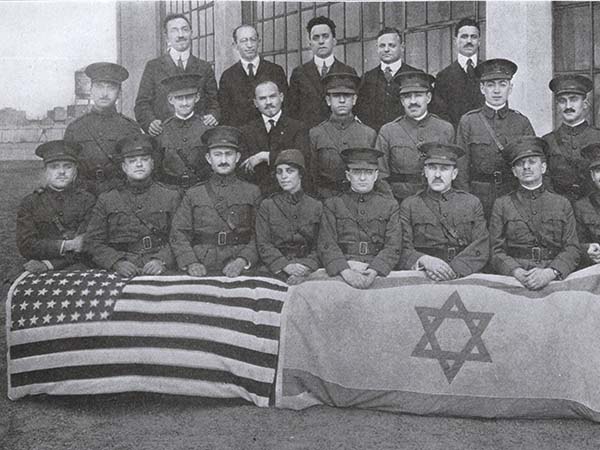 By Abby Lester, Director of JDC Global Archives
Welcome to the November 2023 e-Newsletter of the JDC Global Archives.
If you are a regular reader of our newsletter, you will notice this issue is slightly different. On October 7th the world around us changed in profound ways. To honor and recognize Israel's current struggle and the ripple effect faced by Jews throughout the world, we are highlighting some of our archival collections as they relate to JDC's long history of caring for vulnerable populations in Israel. This issue is dedicated to our esteemed JDC colleagues working in Israel. We stand with you and your loved ones and hope for peace.
I am nearing the end of my first year as the Director of the JDC Global Archives and it has been a great privilege to work with our extraordinary archives staff in both New York and Jerusalem. Following on the heels of Linda Levi, whose shoes are hard to fill, I spent the year learning, listening, and engaging with JDC's unparalleled history through our collections. Above all, I am struck by the intercommunal solidarity of JDC staff across the organization and particularly of Jews around the world.
As an archivist for the past 25 years, I have come to appreciate the comfort of looking at history as something in the past. It comes with perspective and hindsight to help understand historic events. Yet, history is happening now and this issue speaks to that fact.
The Archives Treasure explores the Hibuki doll, created by JDC in 2006 to assist Israeli children in border communities suffering from trauma. Today it is once again being used with Israeli children who suffered in the wake of the October 7th massacres. This is not the first time JDC has used dolls and toys for the purpose of healing trauma. The post highlights this connection from the WWII period.
The Highlight from the Collections looks in detail at a document from the Six-Day War and how the perspective about this document changed after October 7th.
Our new virtual exhibit, Unlimited Impact for All Israelis, takes a timeline approach to the history of JDC's work in Israel.
You can read a 1998 interview with JDC icon Ralph Goldman about JDC's historical role in Israel.
In addition to this content, we encourage you to share our call for Archives Fellows and attend our monthly webinars, both found in this issue.
In these challenging times, the JDC Archives remains committed to preserving the past and promoting the rich tapestry of Jewish history, especially now when connections between Jews around the world, and with Israel, are strengthened by our mutual support and history of mutual care.