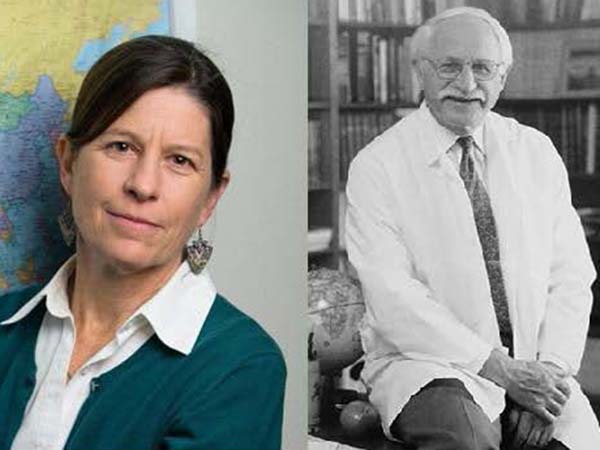 Merry Fitzpatrick Lectures on Heroic Medical Research from the Warsaw Ghetto: Preserving a JDC Legacy
In this lecture, Merry Fitzpatrick discussed Maladie de Famine, a book in which a group of Jewish doctors, themselves prisoners of the Warsaw Ghetto, documented the biological effects of starvation on the ghetto population. These doctors managed to conduct robust research on starvation, providing evidence that is unique and informative even now, 80 years after the final destruction of the ghetto. Smuggled out of the ghetto and hidden until Poland's liberation, six surviving scientific articles were then published by the JDC and distributed to scientists around the world. One copy of the book recently surfaced in the Tufts University library, renewing interest in both the scientific evidence and the amazing story behind this precious book.
Dr. Merry Fitzpatrick is a Research Assistant Professor at the Feinstein International Center (FIC), Friedman School of Nutrition Science and Policy, Tufts University. Dr. Irwin Rosenberg, the Jean Mayer University Professor of Medicine and Nutrition Emeritus at Tufts University joined her for the Q&A.
The lecture was cosponsored by the Feinstein International Center at Tufts University.