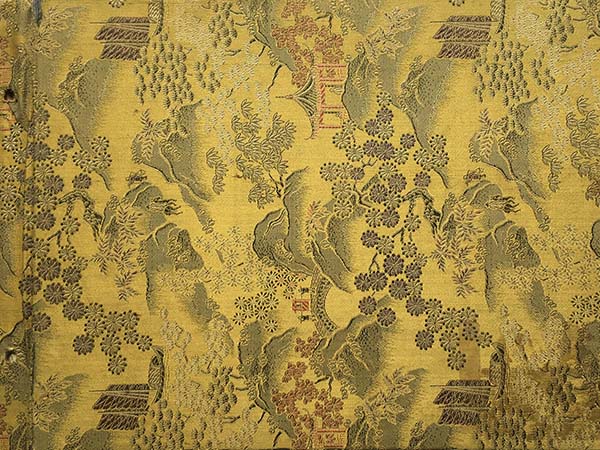 JDC Archives Awarded Preservation Assistance Grant from the NEH
The JDC Archives was recently awarded a 2021 Preservation Assistance Grant from the National Endowment for the Humanities (NEH). The grant will fund a preservation assessment of the albums and scrapbooks within the Artifacts and Ephemera Collection, by an expert consultant and the purchase of preservation supplies. The National Endowment for the Humanities is an independent federal agency created in 1965. It is one of the largest funders of humanities programs in the United States. The Endowment awards grants to top-rated proposals examined by panels of independent, external reviewers.
We previously received an NEH Preservation Assistance Grant in 2017. Thanks to the grant, we were able to properly preserve materials such as a letter from the 1920s with John D. Rockefeller's signature and a rare album of linocuts from 1948 Cyprus. This consultation brought our attention to the varied requirements of preserving paper-based materials, especially important as we shifted our focus to cataloguing our subcollection of albums and scrapbooks.
This grant will focus on a subcollection of approximately 250 albums and scrapbooks, which contain correspondence and telegrams, cards and delicate newspaper clippings, lithographs and prints, and ephemera and photographs from lost Jewish communities, offering a glimpse of global Jewish existence over the past century. The grant will enable the JDC Archives to maintain effective stewardship of this collection and render it accessible to researchers and curators around the world. These photo albums, scrapbooks of mixed media, and albums of works of art, are fragile and some require preservation guidance and action. Notable examples which will benefit from this award include:
DORSA logbooks filled with photos and diary entries vividly describing the development of the agricultural settlement JDC set up for Jewish refugees in Sosúa, Dominican Republic during World War II;
Hand-decorated photo album from a JDC-supported Polish orphanage, c. 1929;
Scrapbook of personal photographs and ephemera from Shanghai, created by a Jewish refugee who was assisted by JDC in emigrating to Shanghai in the wake of World War II;
Album of lithographs and ink drawings by Hungarian artist István Zador, illustrating JDC assistance in postwar Budapest, Hungary;
Scrapbook containing photographs, telegrams, correspondence, reports, and newspaper clippings of the Paul Baerwald School of Social Work, founded by JDC in 1949 in Versailles, France.
For more information on the contextual history of these items, visit our database. For example, you can search the finding aid of our Dominican Republic Settlement Association (DORSA), 1939-1977 Collection or learn more about JDC assistance in Shanghai by exploring the finding aid of Records of the New York Office of the American Jewish Joint Distribution Committee, 1933-1944.
JDC continues to expand its Artifacts and Ephemera Collection and is seeking items whose history is intertwined with that of the JDC, in order to help narrate the organization's story of rescue, relief, and renewal around the globe. If you are interested in donating a potential artifact or ephemera item to the JDC Archives, please contact us at archives-mail@jdc.org.
Any views, findings, conclusions, or recommendations expressed in this article do not necessarily represent those of the National Endowment for the Humanities.