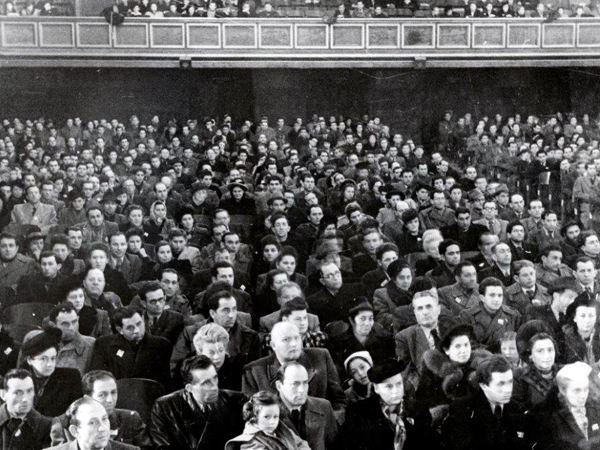 JDC Archives Virtual Programs: Fall-Winter 2022-2023
Please join us at our upcoming virtual programs!
The JDC Archives is offering an array of online public programs in the coming months. These events are listed below; please register for each one individually by clicking on its RSVP link. Recordings of past programs are available via our Public Programs Recordings page.
WEBINAR:
Reviving Jewish Culture at Szarvas Camp: From Vision to Reality
Monday, November 21, 2022
12:00pm–1:30pm (Eastern)
In 1990, following the fall of communism and the opening of the borders of Eastern Europe, the JDC Lauder Summer Camp in Szarvas, located in the South of Hungary, opened its gates to Jewish youth. The Eastern European youngsters who came to Szarvas had little understanding of their Jewish heritage. Through its program blending Jewish educational program with recreational activities, Szarvas has enabled young Jews to build their Jewish identity and to share this newly acquired knowledge about Jewishness with their families and communities.
What was JDC's vision for the camp? What has Szarvas achieved?
In this webinar, Zsuzsa Fritz, JDC Hungary Education Consultant, and Sasha Friedman, the director of the Szarvas Camp, will reflect on this extraordinary project, its beginnings and aspirations, and its accomplishments, impact, and current relevance.
RSVP
IN-PERSON AND ONLINE LECTURE by PROFESSOR ZVI GITELMAN:
Neighbors Killing Neighbors . . . Again: Jewish Perspectives on the War in Ukraine
Sunday, December 4, 2022
8:00pm (Eastern)
Join us in Person at Congregation Rinat Yisrael or on Zoom at
https://zoom.us/j/4653630025 Password 8372795.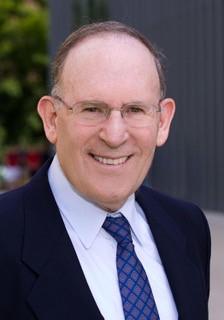 Zvi Gitelman is Professor Emeritus of Political Science and Preston Tisch Professor Emeritus of Judaic Studies at the University of Michigan. He has written or edited nineteen books and many articles on Soviet, East European, and Israeli politics. The books include A Century of Ambivalence: The Jews in Russia and the Soviet Union, 1881 to the Present (translated into Russian and Japanese); Jewish Identities in Postcommunist Russia and Ukraine: An Uncertain Ethnicity (2012), and The New Jewish Diaspora: Russian-speaking Immigrants in Israel, the U.S. and Germany (2016). Gitelman's current research is on Soviet Jewish combatants in World War II, the Holocaust in the Soviet Union, and the politics of history in the former socialist states.
This lecture is cosponsored by Congregation Rinat Yisrael, 389 West Englewood Ave., Teaneck, NJ.
WEBINAR:
Building Memory: Jewish Communal Reconstruction in Postwar Tunisia, 1945-1967
Monday, December 12, 2022
12:00pm–1:30pm (Eastern)
For twenty-two years after the Allied liberation of North Africa from Nazi occupation, Tunisian Jewish political and religious authorities sought to secure a place for the Jews in Tunisian national and civic life. Contrary to the experience of other Middle Eastern and North African Jewish communities, antisemitism in Tunisia generally arose from personal conflict between neighbors, rather than from legal and political discrimination from government authorities. Until the aftermath of the Six Day War, Tunisian Jews were active in the Tunisian independence movement, and worked to weave their community into the daily life of a multicultural Tunisian state. By examining the efforts by the JDC to reform Jewish education in Tunisia, to sustain the network of synagogues and yeshivas, and to build a new Jewish library and museum in Tunis in the aftermath of World War II, this project aims to demonstrate how Tunisian Jewish political, religious, and cultural authorities envisioned a Tunisian-Jewish future while commemorating their history in the communal spaces frequented by Tunisian Jews.
Walter Francis is a doctoral student at the University of Minnesota in Minneapolis. He completed his B.A. in History and Public Relations at the American University in Washington D.C. in 2018 and obtained a Master of Arts from the Institute for Israel and Jewish Studies at Columbia University in 2020. His research has been supported by fellowships at the United States Holocaust Memorial Museum in Washington D.C., and he is currently at work on a dissertation which considers the historical memory of the Tunisian Jewish community of the Nazi Occupation of November 1942-May 1943. He is the recipient of the 2022 Ruth and David Musher / JDC Archives Regional Fellowship.
RSVP