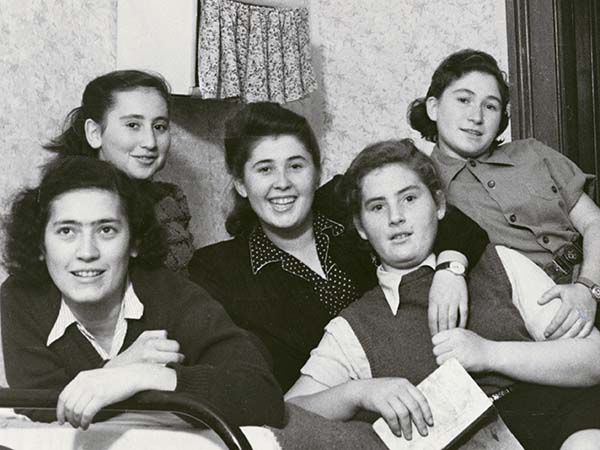 The importance of photos in genealogical research
Genealogy is more than just names on a family tree. It's more than birth dates, geographical locations, or immigration dates. Behind the facts and figures are the individuals who experienced life off the page.
This is where photos come in. Whether they are your own family photos or photos you found elsewhere, these images can give you a visual sense of what life was like in any given place and/or time; they provide context for the information you will find in more traditional, text-based sources.
Take the JDC Archives' photo collection, for example. Our Archives includes a photo collection with over 77,000 digitized photos and constitutes one of the most valuable resources in the world for a pictorial study of Jewish life in the 20th century, covering JDC's worldwide relief, rescue, and renewal activities. While conducting family research, you might find out that some of your family members lived in interwar Poland, or spent World War II in Shanghai or the Dominican Republic. Or perhaps they stayed in the Foehrenwald or Bergen Belsen DP camps after the war. Did you have family living in Algeria in the 1960s or family members who lived through early post-Communism in the Former Soviet Union? There are photo galleries for those and many other geographic locations and time periods to browse through!
As you browse through these photos, you may recognize someone you know. This feature on JDC's photo galleries, exhibits, and the History of JDC, allows family researchers to identify individuals in photographs and how they know them. Once identified, that person's name becomes searchable in our database for future researchers, enriching the collection's value as a genealogical resource. We are grateful to the hundreds of users who have helped us to identify people in our photograph collection. Please let us know if you are able to identify your family!
And if you don't find someone you know, don't despair! These photos can still lend vibrancy to the story of your family, giving you a sense of what they experienced, how they lived, and how they worked many years ago. They will certainly enhance the other genealogical resources you have found and make them brighter.