Russia and the Former Soviet Union
During World War I and the Bolshevik Revolution, JDC sent emergency aid for destitute Jews caught in the maelstrom of war and devastation. JDC began a partnership with the American Relief Administration in the early 1920s; in the mid-1920s it established Agro-Joint, which developed agricultural settlements in Ukraine and Crimea until it was closed down by the authorities in 1938.  Subsequently, JDC, while unable to send staff to the region, made every effort to ship packages to needy Jews. JDC re-entered the former Soviet Union in 1989 and initiated a vast network of Hesed Centers and Jewish renewal activities.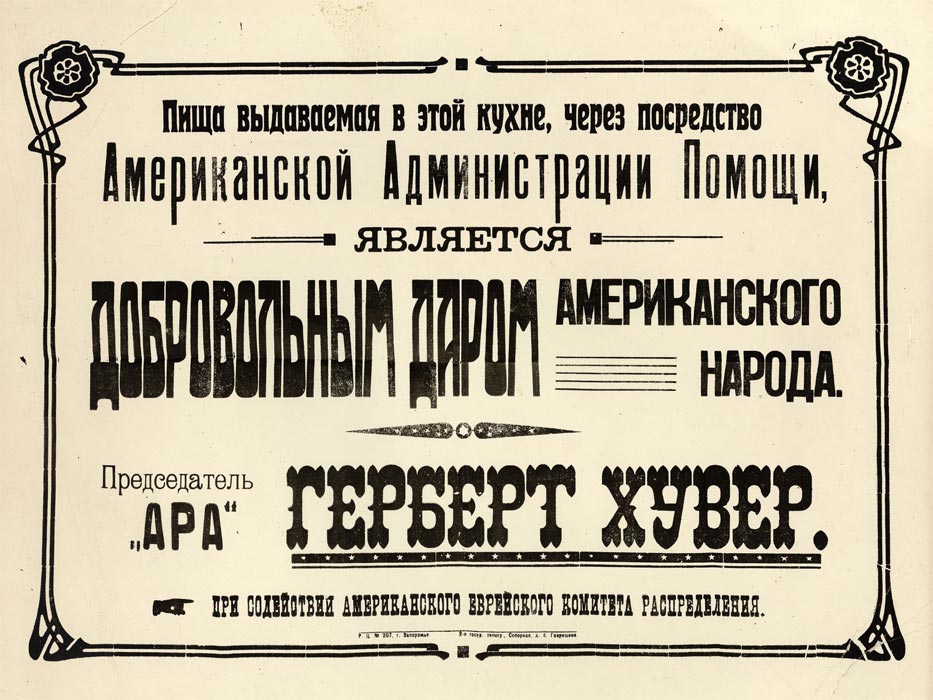 American Relief Administration (ARA) poster in Russian used in Ukraine during the JDC-ARA feeding program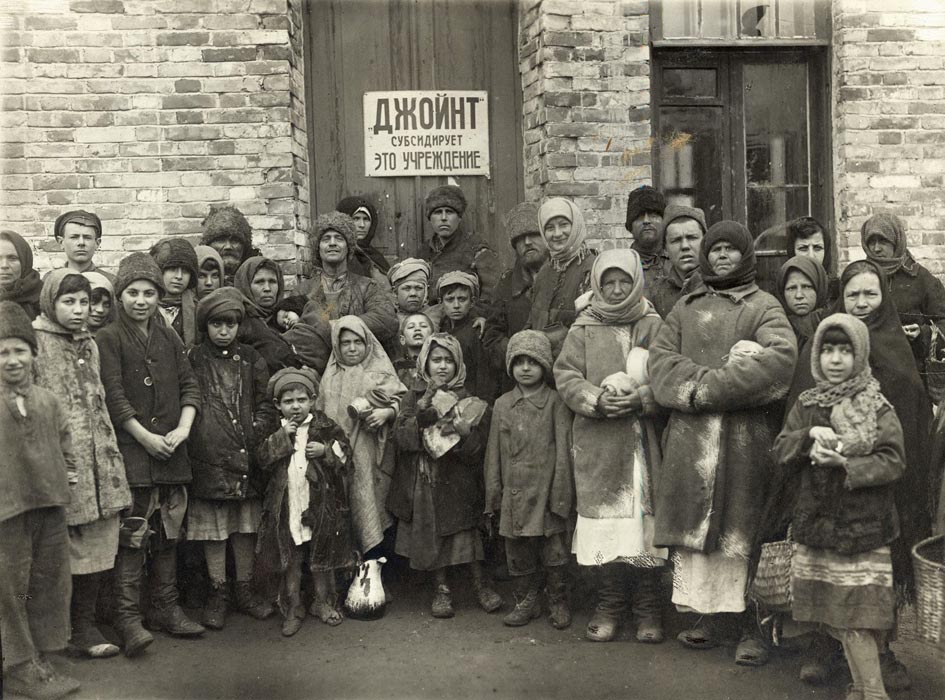 A group, mostly children and women, wait for the JDC soup kitchen to open
An Agro-Joint colonist's family poses in front of a John Deere tractor in the fields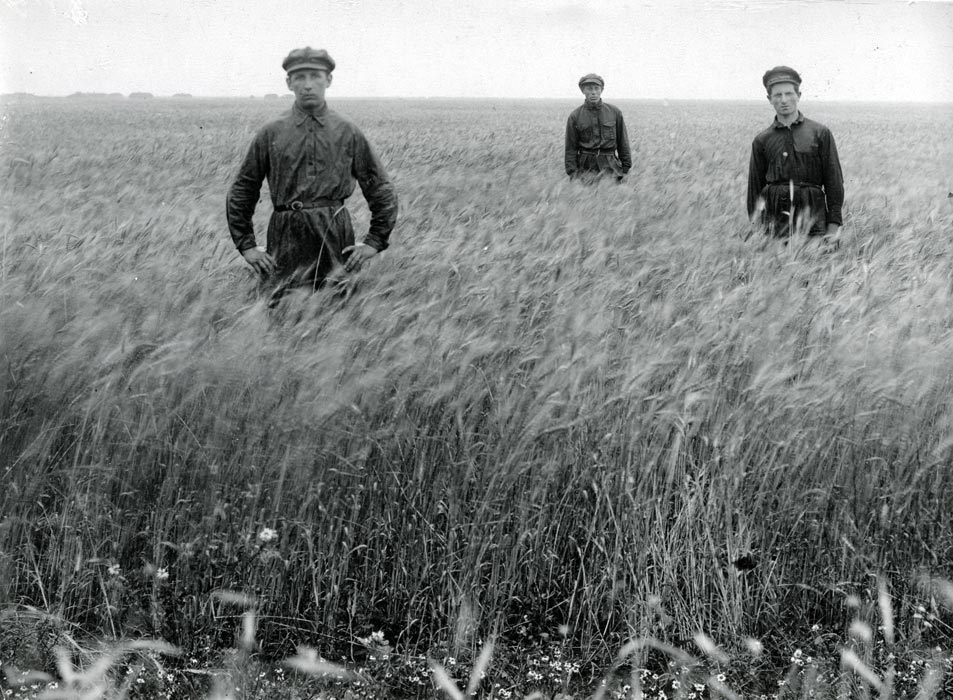 Three young men in a wheat field at the Khaklay (Heb., "farmer") settlement, which was established by Agro-Joint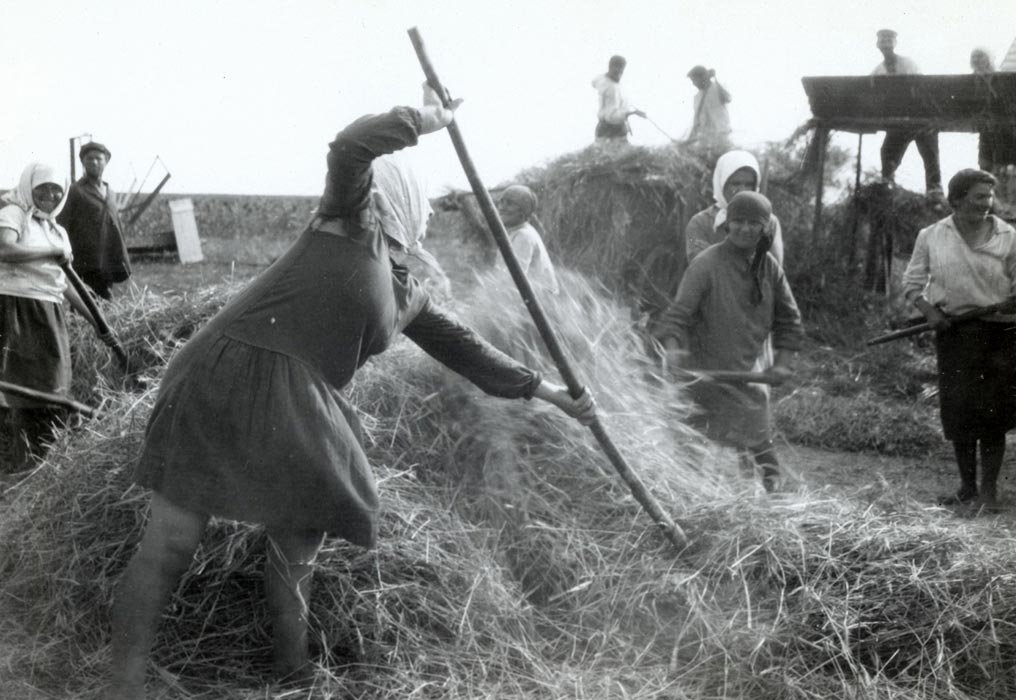 Women thresh wheat as part of the Agro-Joint program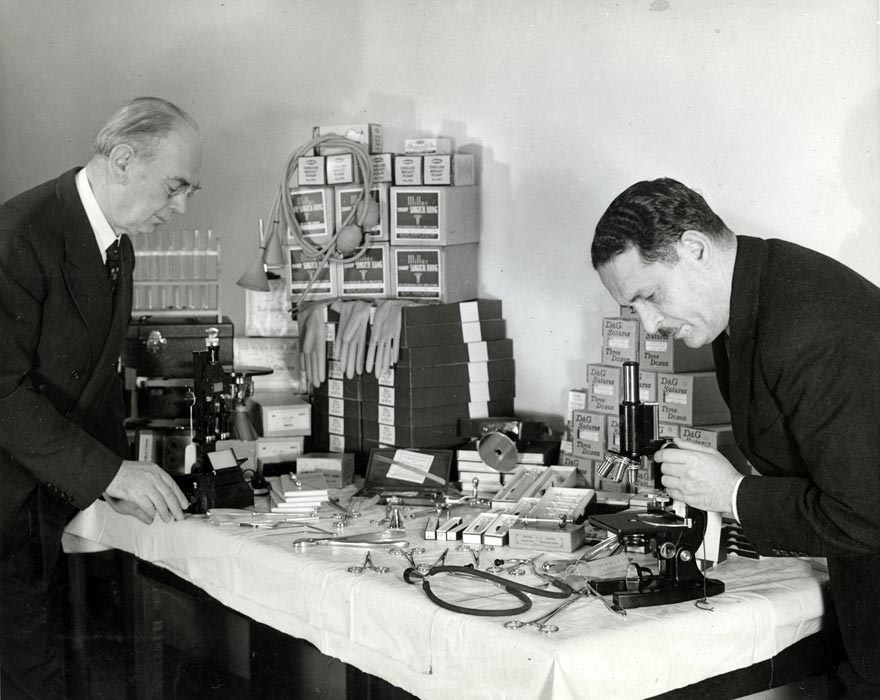 Physicians check medical supplies to be shipped for Polish refugees in Soviet Asia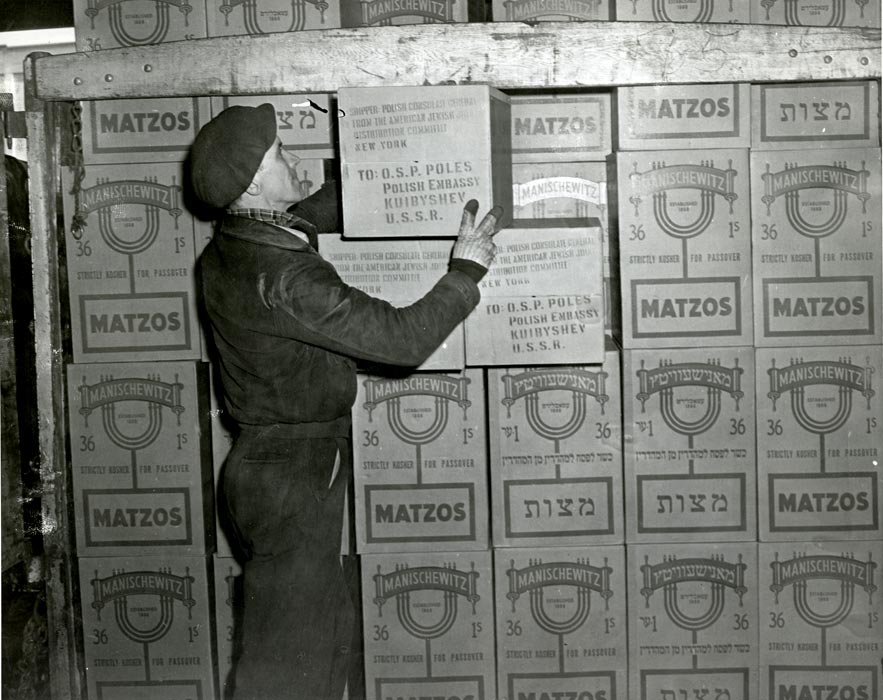 Preparation of boxes of matzah and matzah meal for a JDC shipment to Kuibyshev, USSR (now Samara, Russia), to be distributed to Polish Jewish refugees who had fled to Soviet Asia during World War II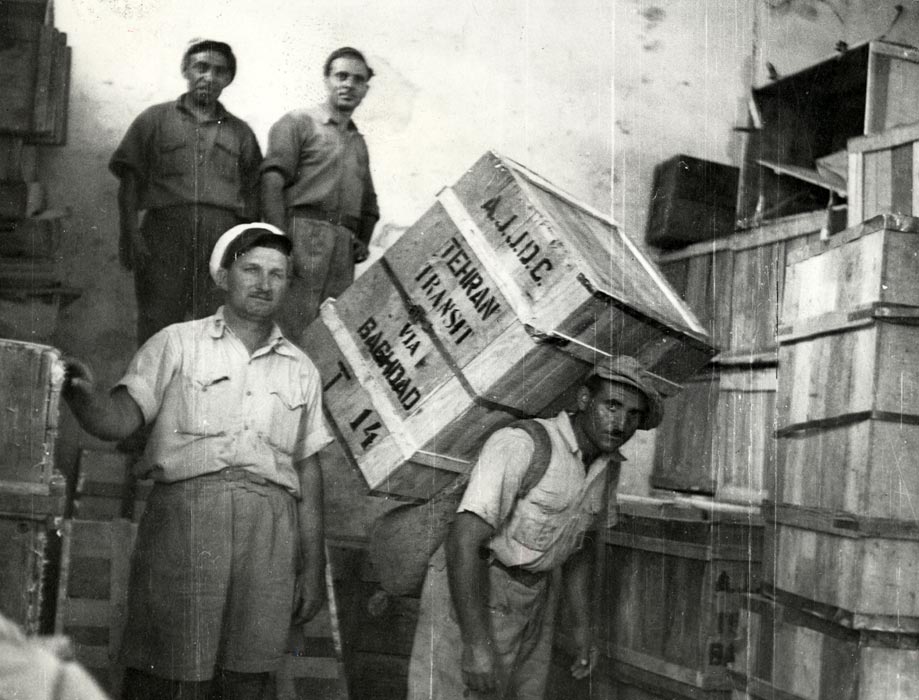 Crates of shoes purchased by JDC in Palestine for shipment via Baghdad and Tehran to Polish Jews who had fled to Soviet Asia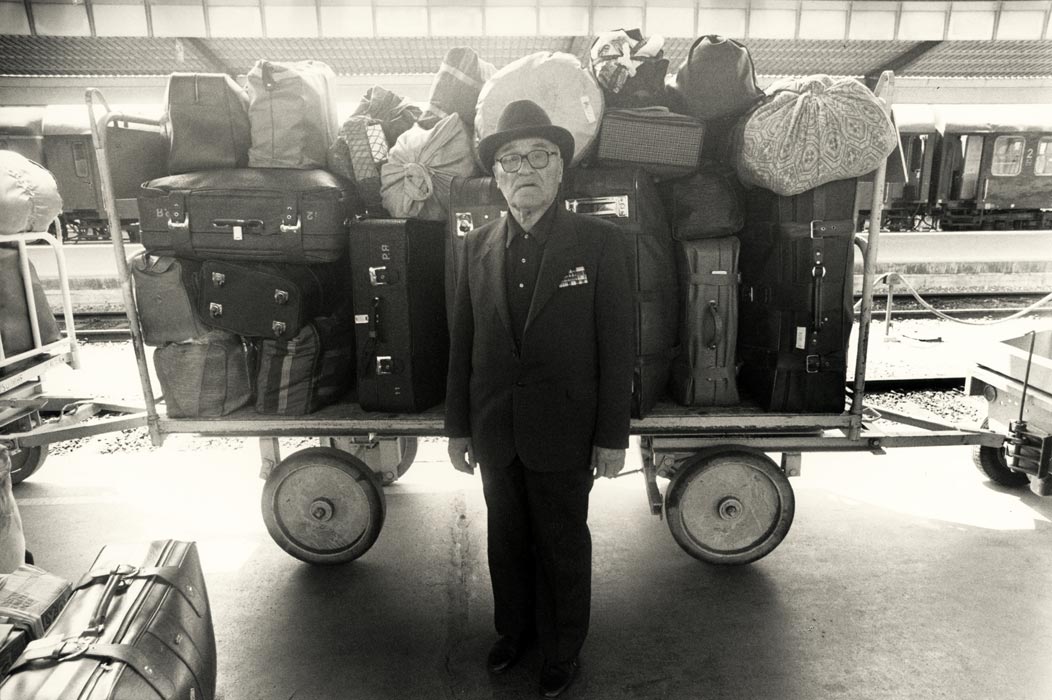 A Soviet Jewish client of JDC at the Vienna train station about to depart for immigration processing in Rome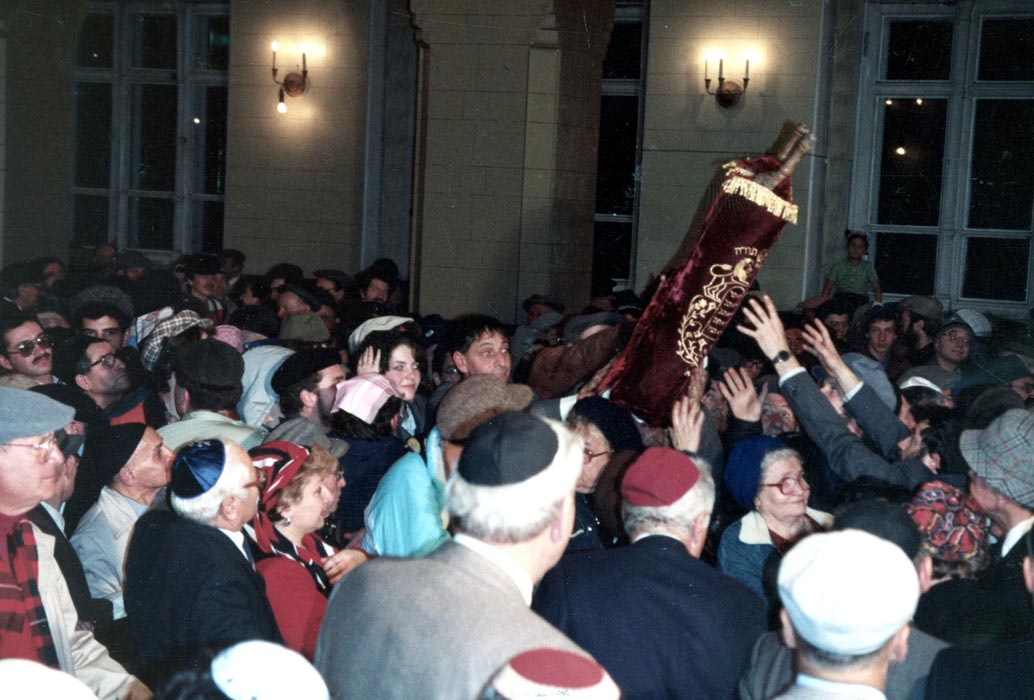 Simchat Torah at the Moscow Choral Synagogue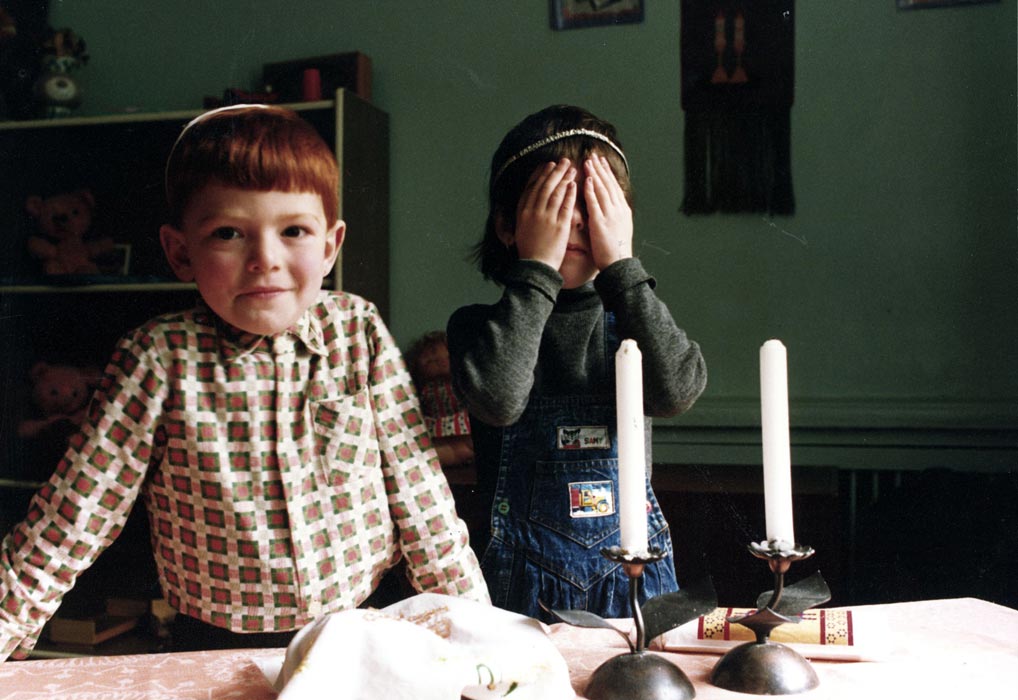 Children light the candles for Shabbat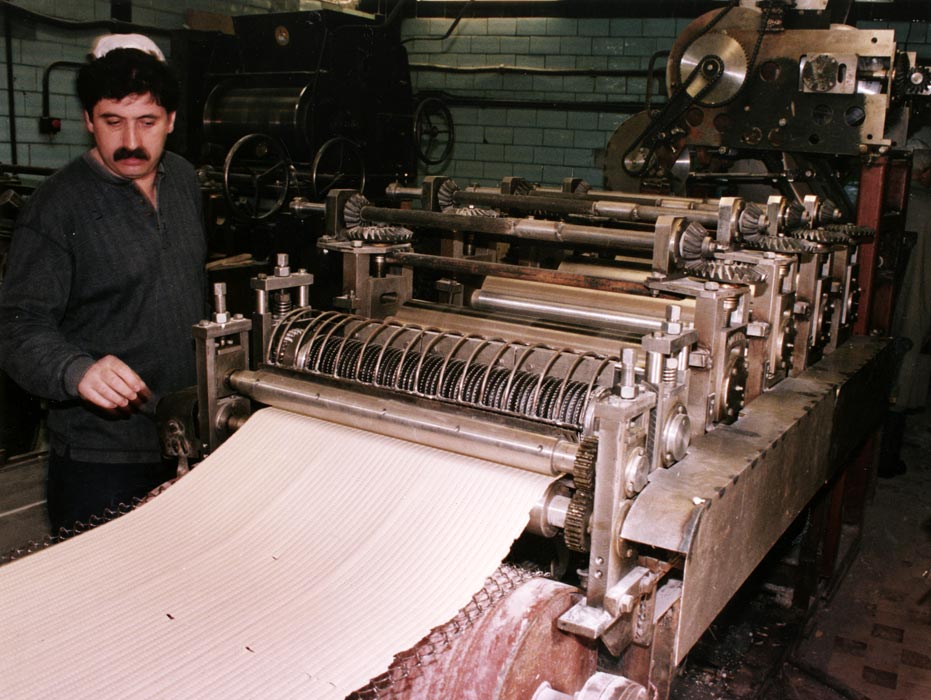 Matzah factory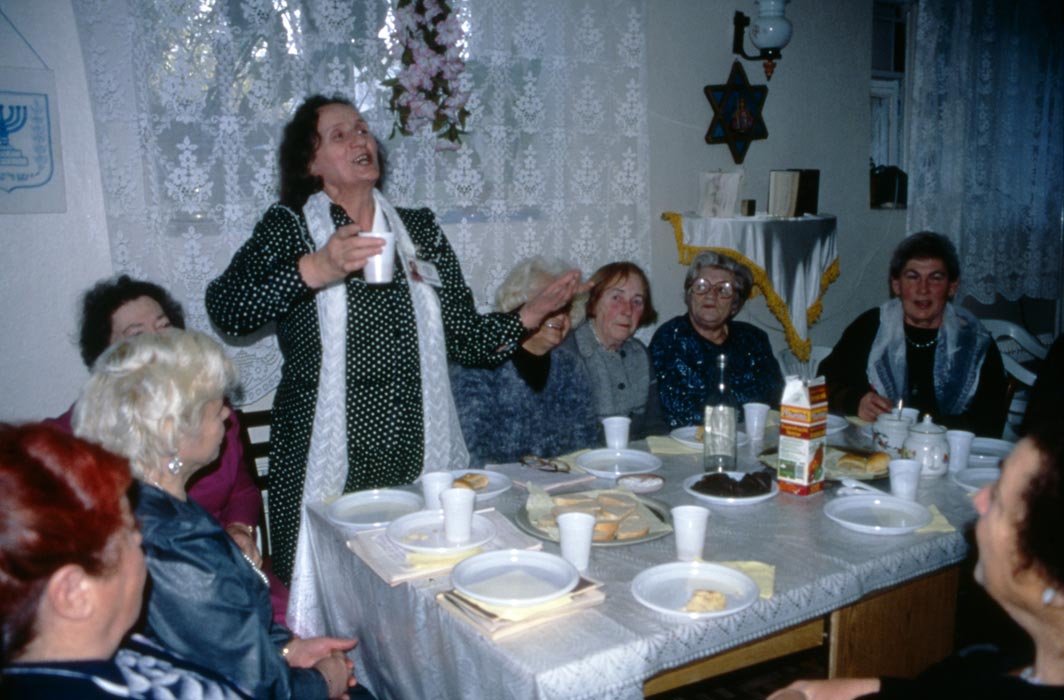 A group of elderly women sharing a Shabbat meal in Chisinau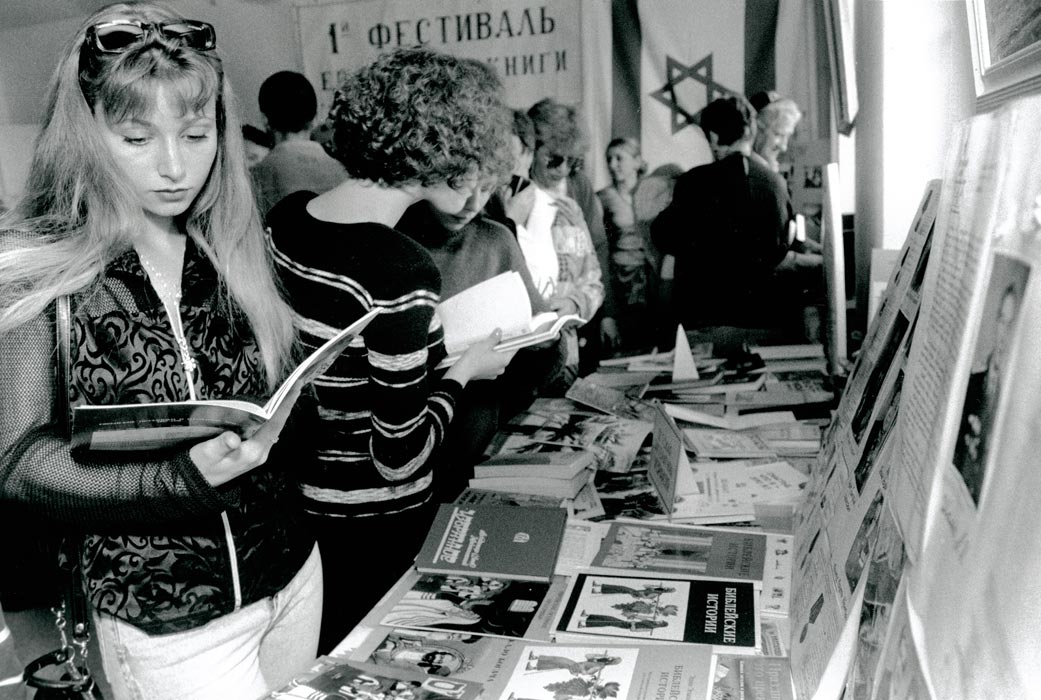 Visitors browsing at the OFEK Jewish Book Festival, a program of JCCs across the FSU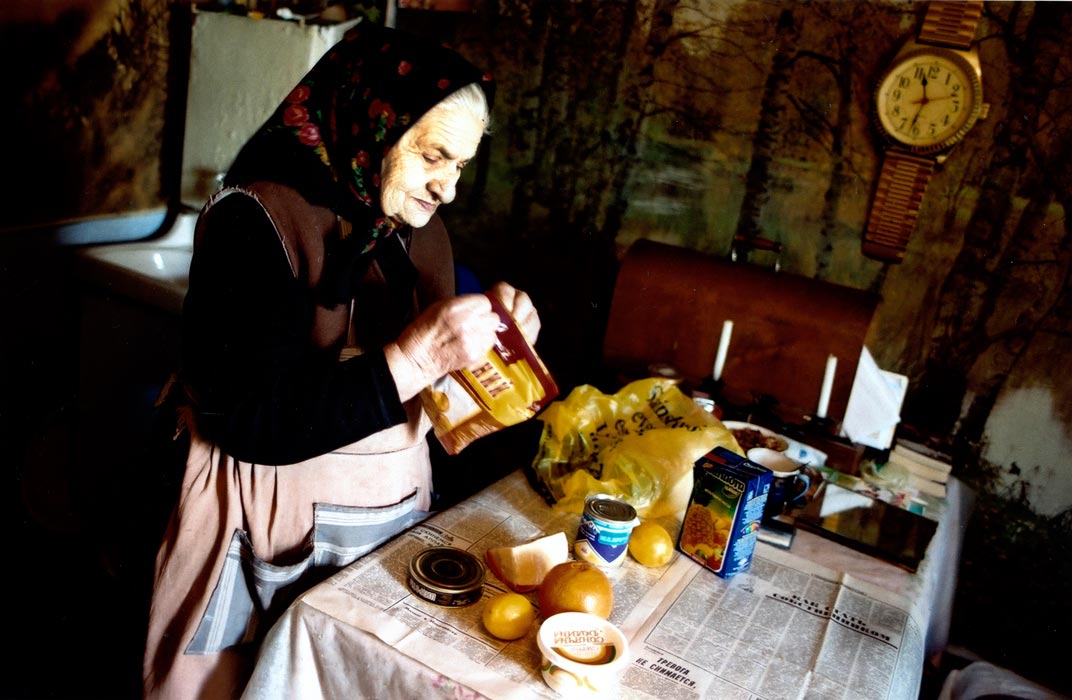 An elderly Jewish woman receives a food package during a home visit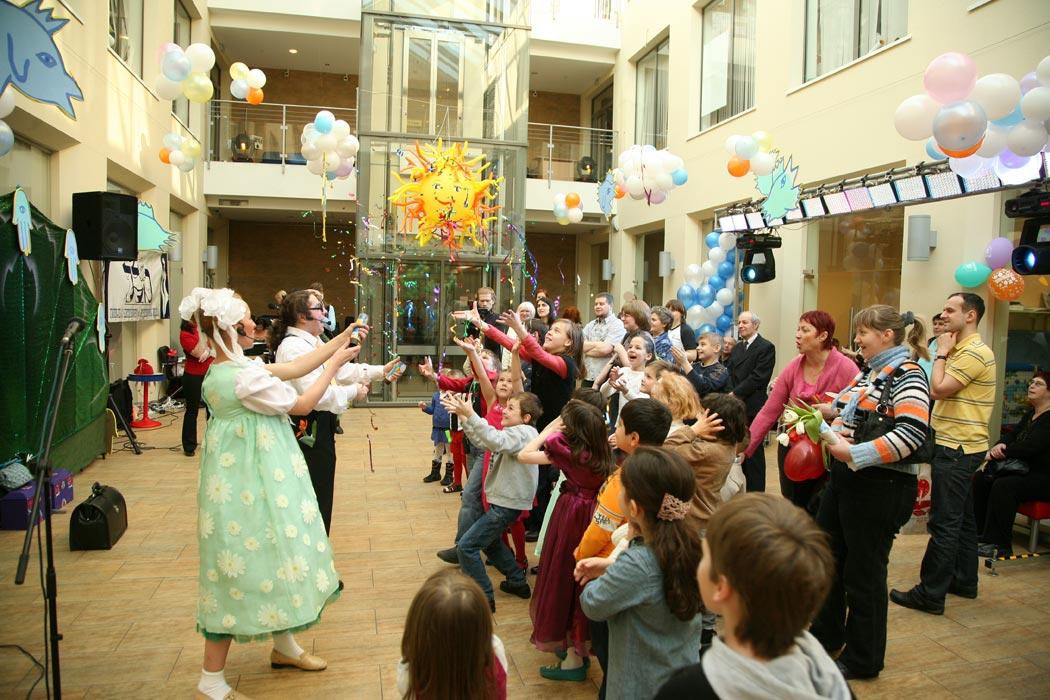 A Family Day celebration at the Yesod Jewish Community Center
Beyond Relief: JDC in Interwar Ukraine and Crimea
By 1920, war, revolution, and famine had left the newly emerged Soviet Union in chaos. JDC brought aid to impoverished Jews in the region, especially desperate after years of bloody pogroms and ongoing exclusion from any government services.
Everything Possible:
JDC and the Children of the DP Camps
Featuring historic photographs from the JDC Archives, focuses on JDC's significant efforts on behalf of children in the displaced persons camps established by the Allied Armed Forces after World War II. JDC was permitted to enter the camps to supplement minimal provisions with critical nutritional, medical, educational, and religious services for survivors.