Central and Eastern Europe
Since World War I, JDC has worked in Eastern Europe. Wartime emergency food and medical care evolved into the reestablishment and initiation of Jewish communal institutions including orphanages and child care agencies, health care services, Jewish schools, and vocational training programs during the postwar and interwar years. With the outbreak of World War II, JDC work continued until the U.S. entry into the war, after which, unable to continue its in-country presence, JDC sought other avenues to reach the needy. During the Communist era, JDC provided relief services to the extent possible but was expelled from various countries at different times and later invited to resume operations. Since the end of the Communist era, JDC has worked to assist Holocaust survivors and to develop Jewish renewal programs.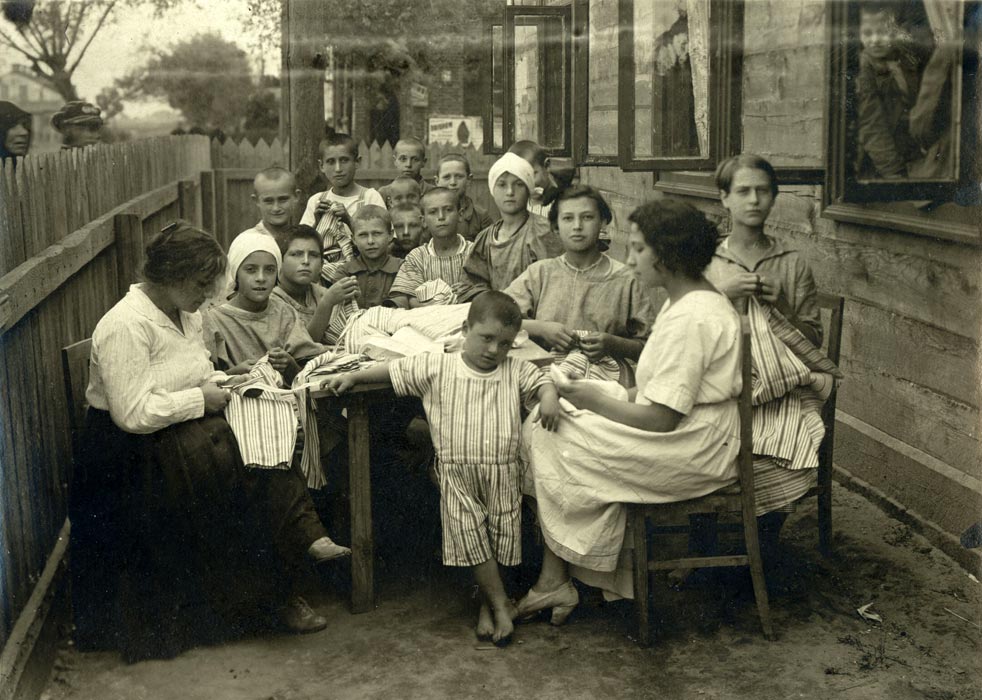 Kindergarten of the orphanage on Pushkinskaya Street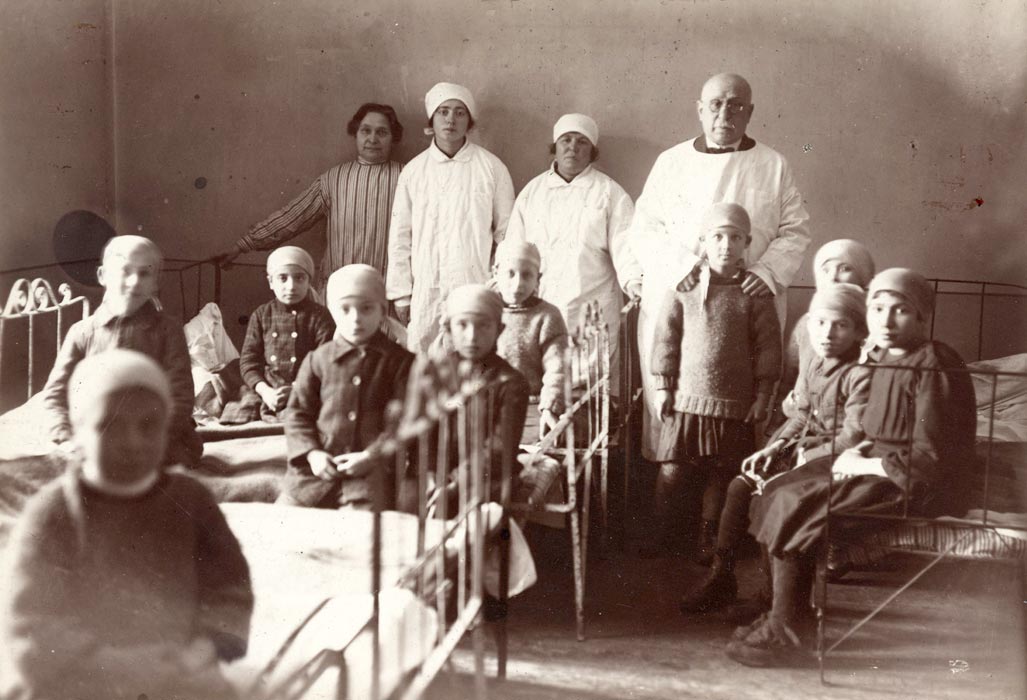 Children with the skin disease favus in the isolation ward of a JDC-sponsored medical facility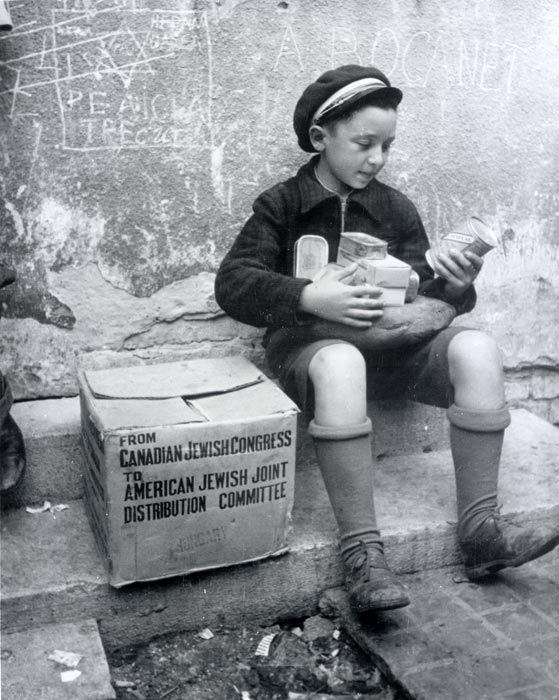 A young boy with emergency provisions provided by the JDC for Romanian Jewish refugees passing through Hungary to cross into Austria to reach the DP camps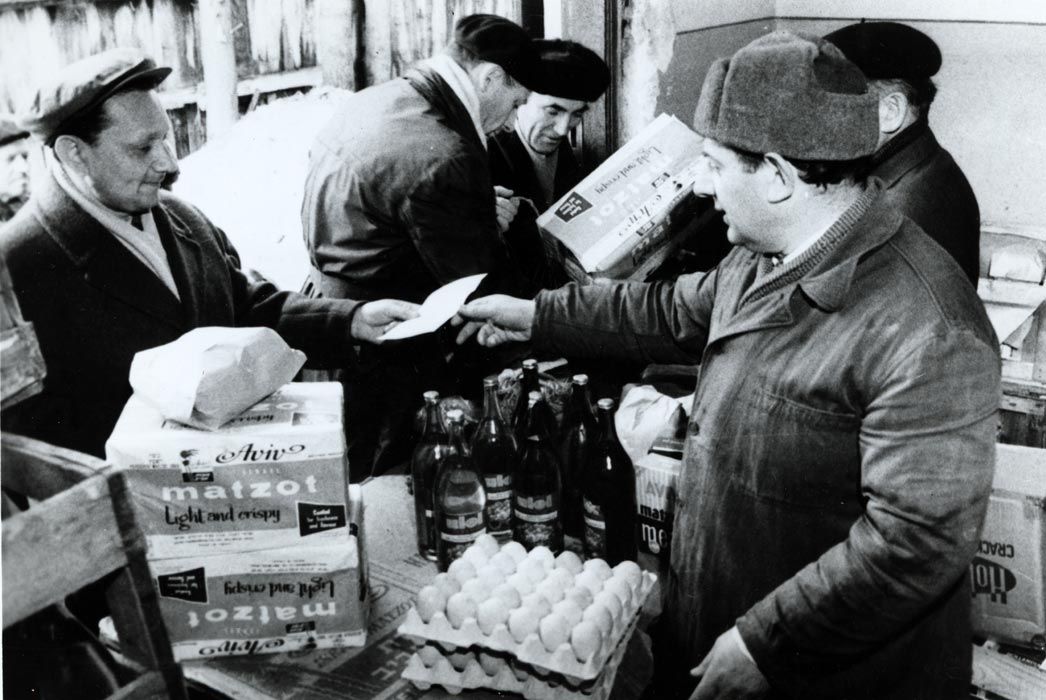 Needy Jews collect special JDC Passover packages at the Jewish community offices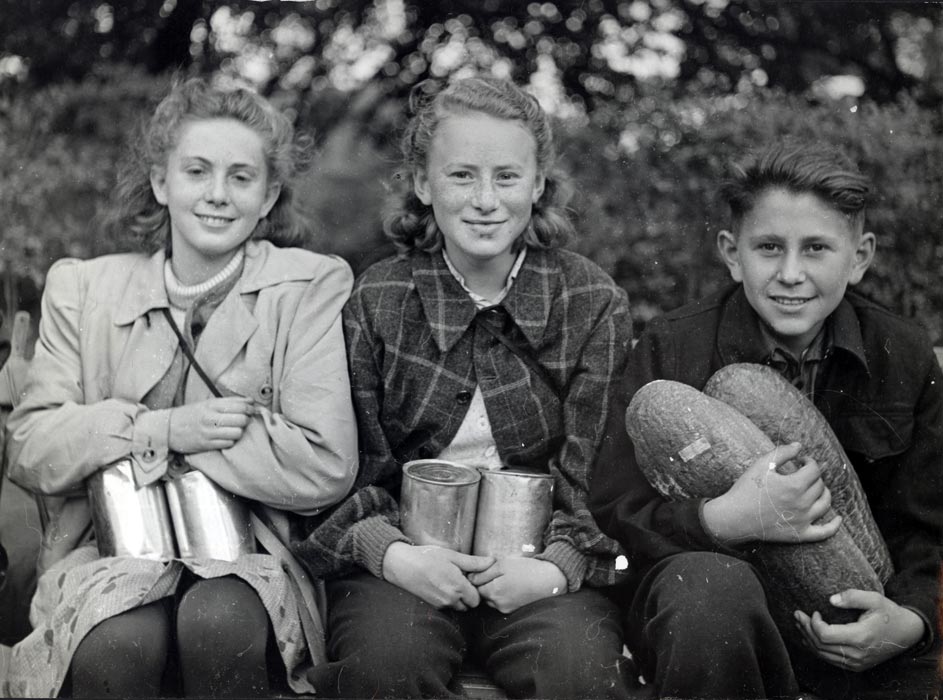 Young Polish Jewish refugees carrying rations received from JDC for their journey to a Czech transient camp, en route to a DP camp in the American Zones of Austria and Germany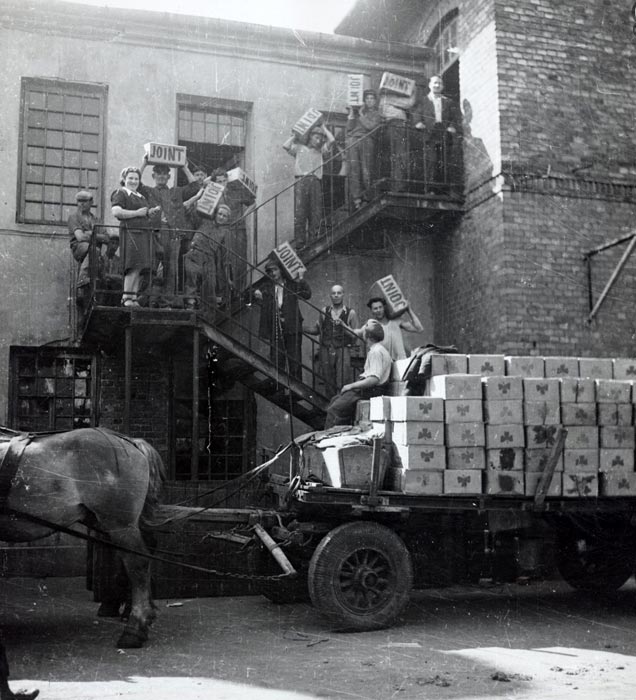 Supplies being taken off of a horse-drawn wagon and being carried into a warehouse in Warsaw; the crates are labeled "JOINT"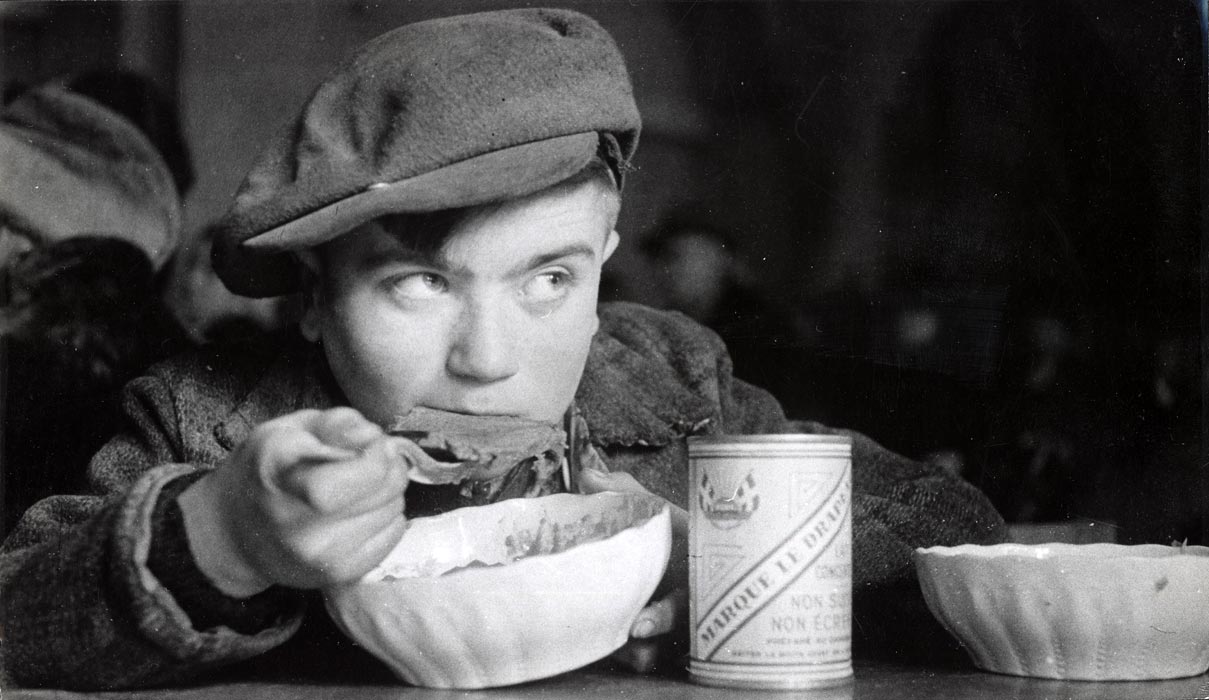 A needy child having a meal in a soup kitchen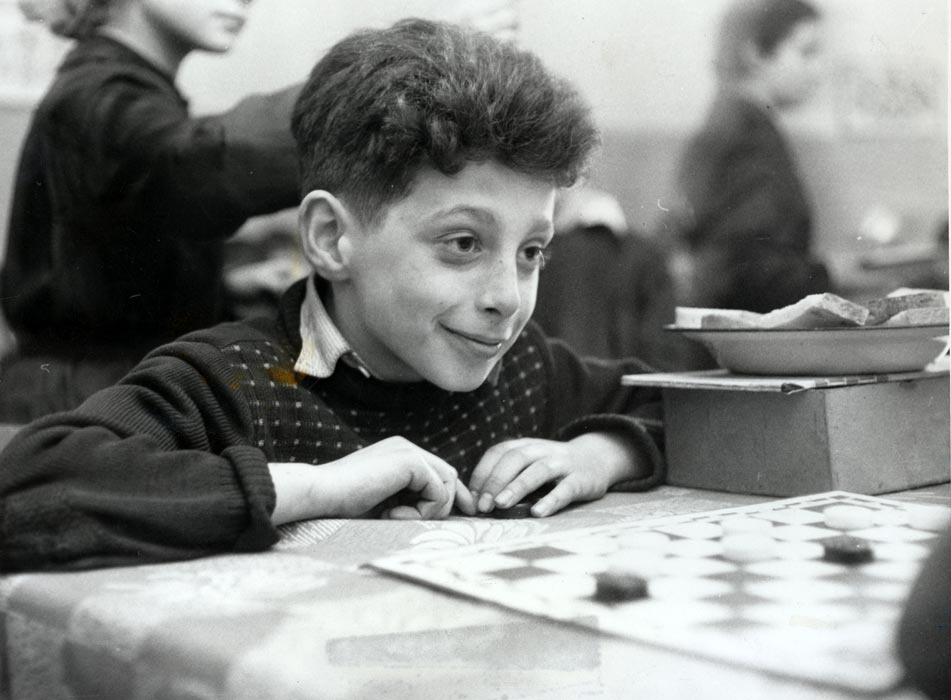 A young boy playing checkers in a JDC canteen for repatriated Jews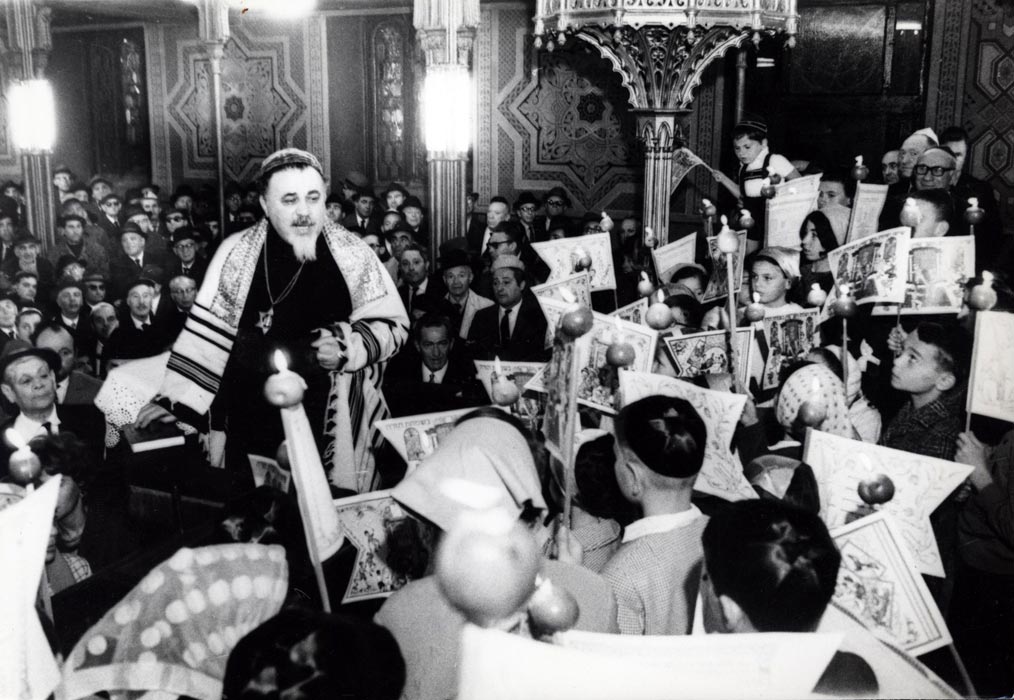 Chief Rabbi Moses Rosen at a Simchat Torah celebration at the Choral Synagogue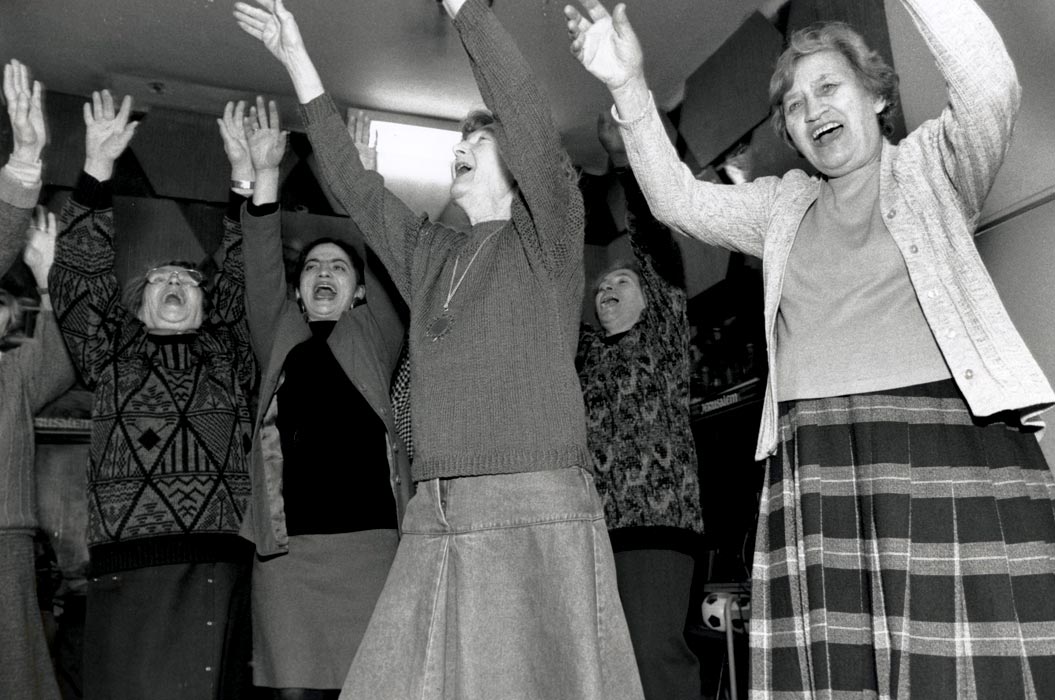 Older women participating in a Keeping Healthy program
Campers at the Ronald S. Lauder Foundation/ JDC International Summer Camp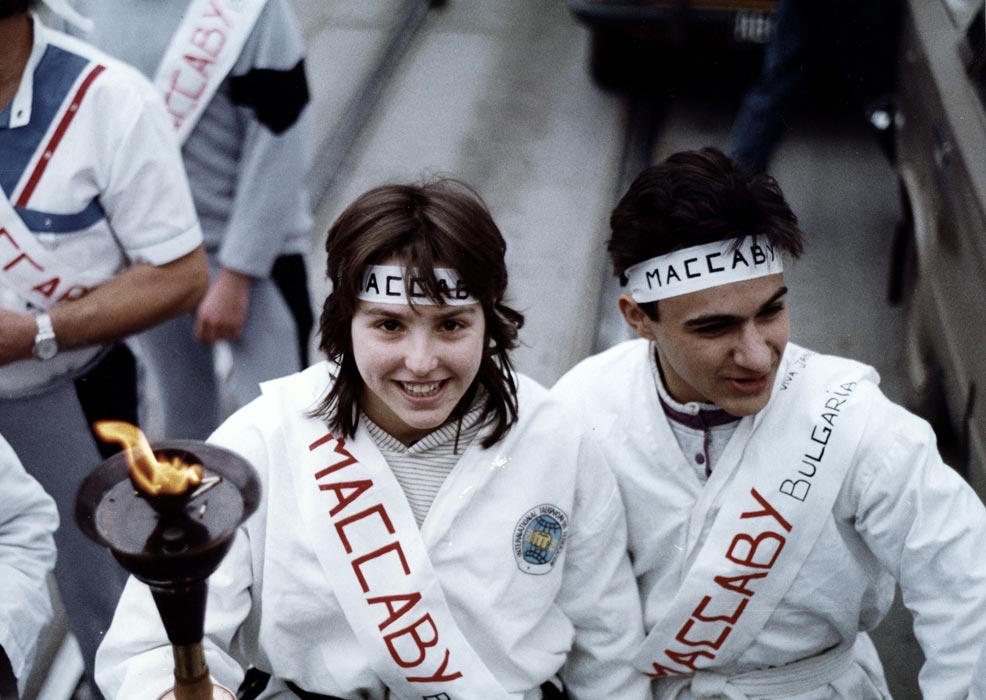 Two young boys attending the Maccabi games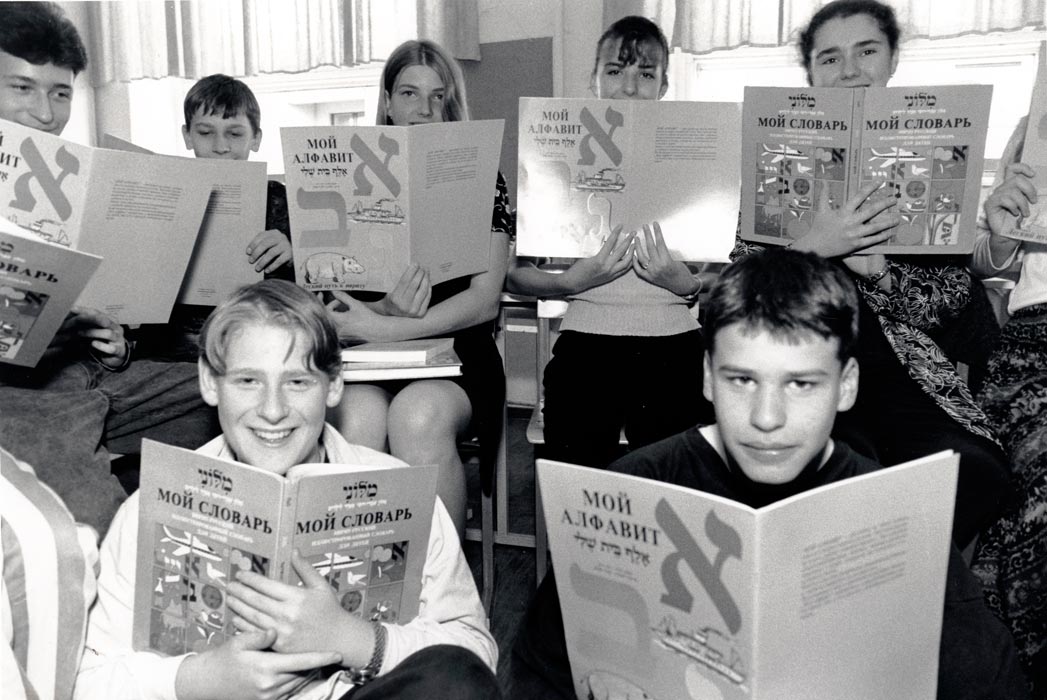 Students learning the Hebrew alphabet displaying their workbooks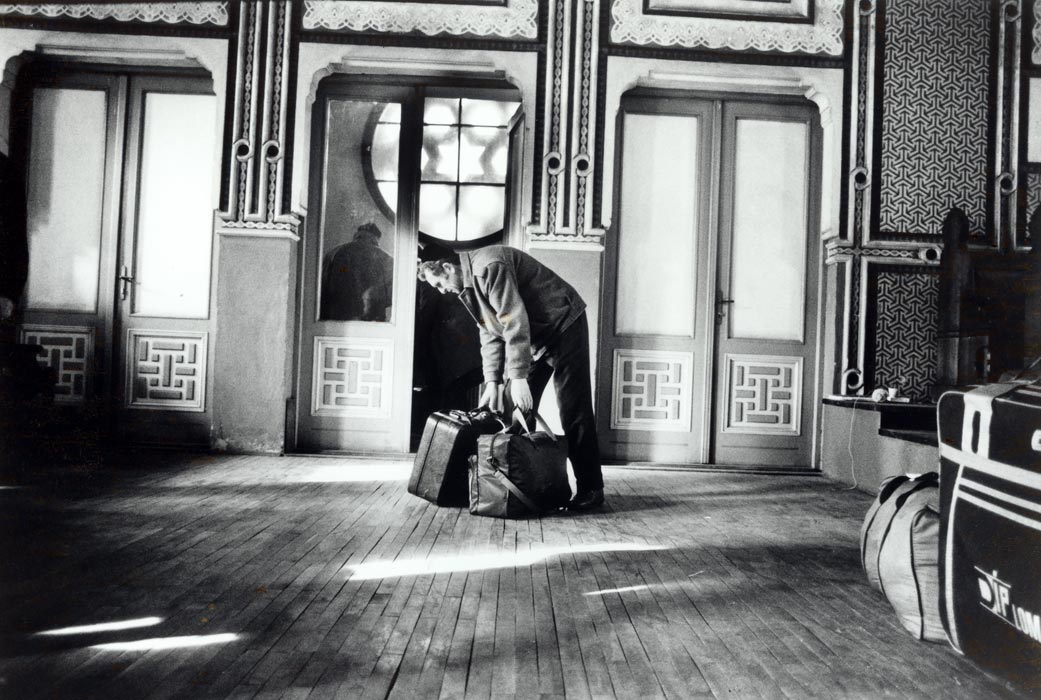 A member of the Sarajevo Jewish community prepares to depart on a JDC convoy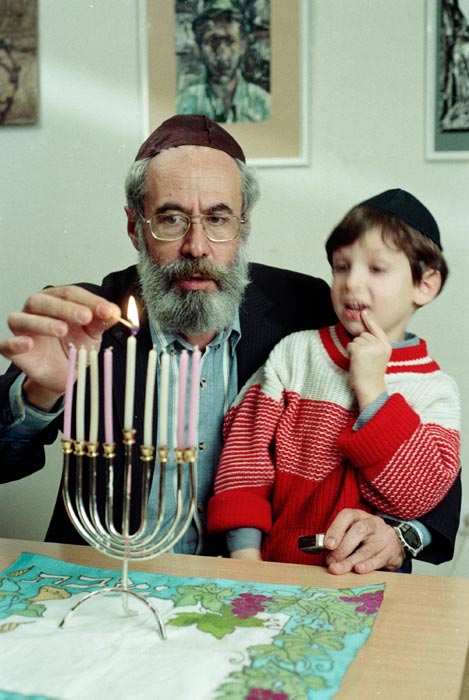 A father and son light the Chanukah menorah
Everything Possible:
JDC and the Children of the DP Camps
Featuring historic photographs from the JDC Archives, focuses on JDC's significant efforts on behalf of children in the displaced persons camps established by the Allied Armed Forces after World War II. JDC was permitted to enter the camps to supplement minimal provisions with critical nutritional, medical, educational, and religious services for survivors.